2020 Contenders Bad College Commencement Speeches
College commencement speeches usually consist of uplifting oratory on what graduates will accomplish or advice for entering the real world. However, 2020 Democratic hopefuls took a bit of a different route: "Elizabeth Warren told Lesley University graduates in Massachusetts that she suspected they were hung over and actively swiping for dates on Tinder." Inspiring. Politico […]
July 2, 2018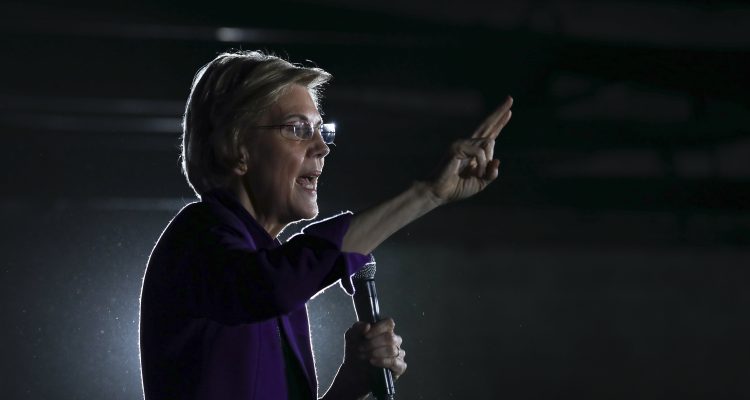 College commencement speeches usually consist of uplifting oratory on what graduates will accomplish or advice for entering the real world. However, 2020 Democratic hopefuls took a bit of a different route:
"Elizabeth Warren told Lesley University graduates in Massachusetts that she suspected they were hung over and actively swiping for dates on Tinder."
Inspiring.
Politico noted just how unoriginal and dull this year's commencement addresses were:
"The college commencement speech once offered politicians a rare platform for soaring rhetoric and reflection. But for the class of prospective 2020 presidential candidates, the recently concluded graduation season went down as a dud."
The America Rising team created honorary degrees for these Democrats that we think best highlights their strengths.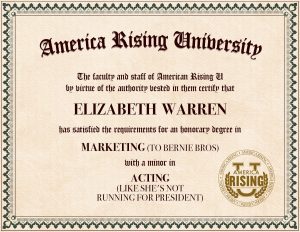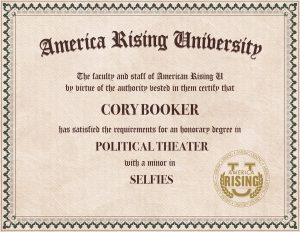 Keep tabs on the Democrats. Sign up for news.
Keep tabs on the Democrats. Sign up for news.