April 2, 2018
2020 Leapfrog: Kirsten Gillibrand Tries To Keep Liberal Pace With Warren And Booker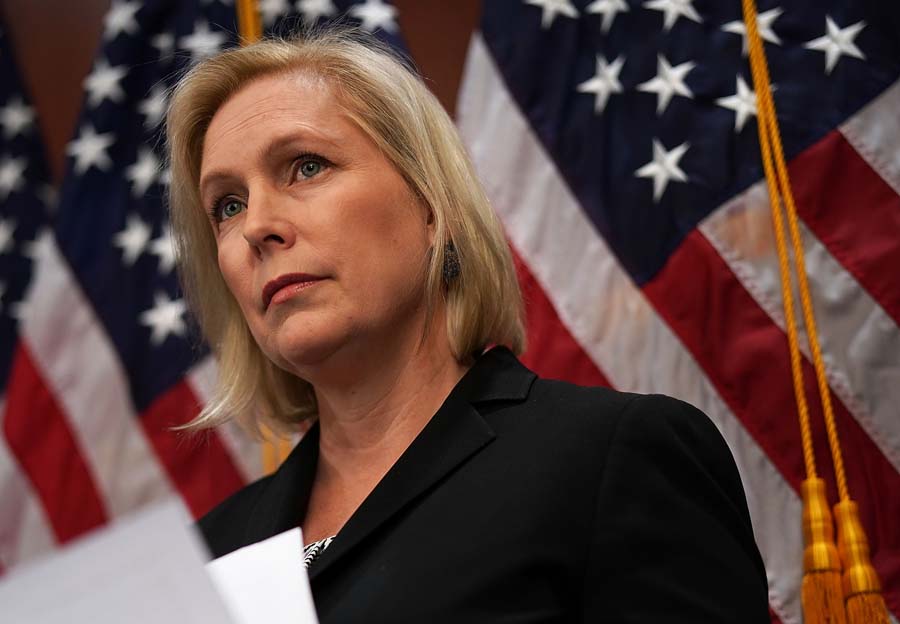 As Politico highlights in its new report, Democrats' battle for 2020 positioning keeps going. After Cory Booker copied Elizabeth Warren in calling for the next New York Federal president to not be a "white, male Wall Street insider," Sen. Kirsten Gillibrand (D-NY) followed suit, so she won't be outdone by her liberal contenders for president:
"The New York Fed has never been led by a woman or a person of color, and that needs to change," Sen. Kirsten Gillibrand (D-N.Y.) said in a statement. "It's unacceptable that this powerful position is virtually unchecked by Congress."
The pathetic efforts likely 2020 Democrats are taking to keep up with each other's political moves mirror the problems House Democrats are facing in midterm primaries – a race to the left will make them all untenable.