Americans' Pain at the Pump is a Laughing Matter for the Biden-Harris Administration
Energy Secretary Jennifer Granholm bursted out laughing when asked about the Biden administration's plan to address surging gas prices.
November 5, 2021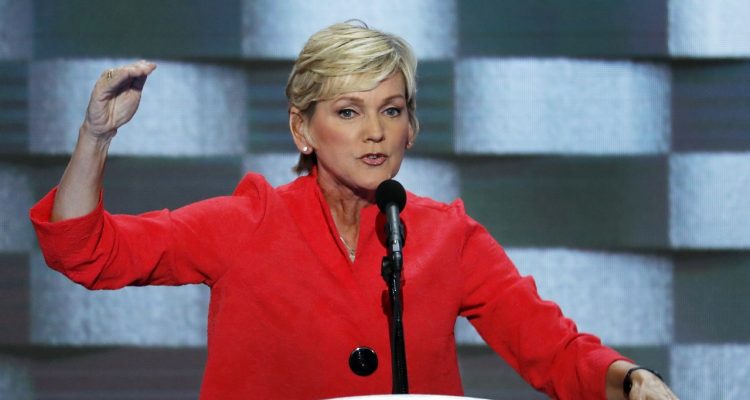 Gas prices are at a 7-year high. Some Americans are having to choose between filling up their car and putting food on the table. And instead of tackling the issue head on, the Biden-Harris administration has decided to throw up their hands and point fingers at OPEC.

This morning, during an interview with Bloomberg, Energy Secretary Jennifer Granholm was asked about the White House's plan to lower gas prices and increase U.S. oil production.

Her response? To burst out laughing.

"That is hilarious. Would that I had the magic wand on this," Granholm responded.

The Biden-Harris administration has torpedoed American energy independence since their first day in office. Remember when they cancelled the Keystone XL Pipeline — eliminating thousands of American jobs — and then enabled eventual completion of Russia's Nord Stream 2 natural gas pipeline? Yea, we do too.

Now, the White House is considering shutting down another U.S. pipeline in Michigan, further weakening America's energy independence and making us more dependent on foreign energy sources.
Whitney Robertson, America Rising PAC Press Secretary: "If Joe Biden and Kamala Harris' intention of 'building back better' was to declare war on American energy and force hard-working Americans to foot the bill, then they're succeeding. It doesn't take a rocket scientist to understand these are the real-life consequences of weakening American energy infrastructure."
Keep tabs on the Democrats. Sign up for news.
Keep tabs on the Democrats. Sign up for news.