AP: Corporate PAC Donations Are New Litmus Test For 2020 Dems
The Associated Press reports this morning that "money in politics is emerging as a new litmus test for Democratic candidates." Corporate PAC donation pledges were one of the first race to the Left moves for the 2020 Democratic presidential hopefuls. Senators Bernie Sanders and Elizabeth Warren led the pack on making the pledge, followed quickly […]
August 2, 2018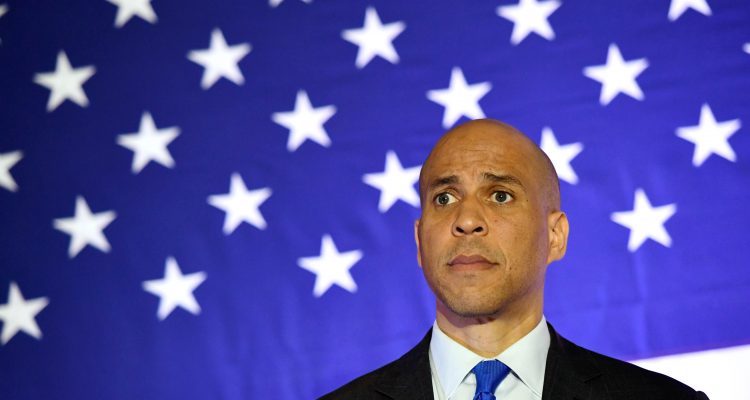 The Associated Press reports this morning that "money in politics is emerging as a new litmus test for Democratic candidates." Corporate PAC donation pledges were one of the first race to the Left moves for the 2020 Democratic presidential hopefuls. Senators Bernie Sanders and Elizabeth Warren led the pack on making the pledge, followed quickly by Senators Kirsten Gillibrand and Cory Booker.
But as the Associated Press points out, the pledge is often more "symbolic than financial" and each of these presidential contenders has run into issues when faced with the purity of their pledge:
You were literally the TOP RECIPIENT OF WALL STREET $$$ in the U.S. Senate the last time you were on the ballot, so you're hardly a @BernieSanders-style small $ champion here. https://t.co/kxQgExyoEV https://t.co/fXRrcfP0Yv

— Kenneth P. Vogel (@kenvogel) February 14, 2018
Senator Kamala Harris was the least prepared to take the "symbolic" pledge this spring when she was asked the question at a town hall in California:
But quickly corrected course after she was roundly criticized by the Left:
The contortion over corporate PAC money purity is already starting to play out amongst the 2020 field as each of these hopefuls attempts to capture more of the progressive voters pushing the party to the Left.
Keep tabs on the Democrats. Sign up for news.
Keep tabs on the Democrats. Sign up for news.