Axios Documents Democratic Party's "Old-People Problem"
Today, Axios shined a light on one of the Democratic Party's biggest problems: the Party's most prominent leaders are all "deeply rooted in the past." From their Congressional leadership to those most talked about as 2020 contenders, the Democratic Party's "leaders" are overwhelmingly octogenarians and septuagenarians: "Democrats are rethinking their future — but doing it […]
November 15, 2017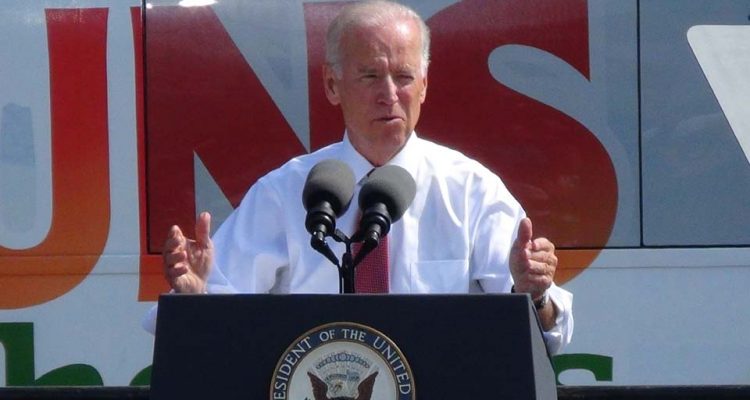 Today, Axios shined a light on one of the Democratic Party's biggest problems: the Party's most prominent leaders are all "deeply rooted in the past." From their Congressional leadership to those most talked about as 2020 contenders, the Democratic Party's "leaders" are overwhelmingly octogenarians and septuagenarians:
"Democrats are rethinking their future — but doing it with the leadership of old men and women deeply rooted in the past. The top three House Democrats in leadership are all nearly 80 years old. By the numbers: The average age of Democrats serving under them is 61. Three of the most talked-about 2020 contenders are Sen. Bernie Sanders, 76; Sen. Elizabeth Warren, 68; and former Vice President Joe Biden, 74."
Increasingly, younger Democrats haven't been shy about vocalizing their frustrations with the Democratic Party's unchanging leadership. Last month, Congresswoman Linda Sanchez (D-CA) made headlines when she called for the Pelosi and others to "pass a torch to a new generation of leaders." Just this week, Congressman Seth Moulton echoed Congresswoman Sanchez when he said the Democratic Party needs a "a breath of fresh air":
"'We need a breath of fresh air in the Democratic Party and I think we need a new generation of leadership, it's time for generational change,' the Salem Democrat said. 'There comes a time and a place where we need some new vision to take us forward.'"
During the 2016 presidential elections, voters made clear that they wanted to shake up the status quo. As long as the Democratic Party keeps trotting out the same faces in prominent places, they'll never be able to reach those change voters.
Keep tabs on the Democrats. Sign up for news.
Keep tabs on the Democrats. Sign up for news.