Baldwin Backed by Pro-Iranian PAC as Iran Deal Implodes
Wisconsin Democratic Senator Tammy Baldwin has just accepted another $50,000 in campaign donations from the J Street PAC. J Street is known for its unwavering support of President Obama's Iran nuclear deal. The check comes on the heels of the deal being called a "historic mistake" by Israeli Prime Minister Benjamin Netanyahu. Despite railing against […]
May 1, 2018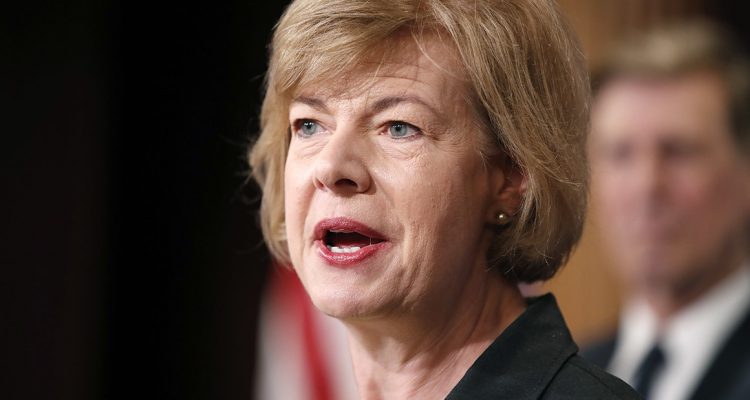 Wisconsin Democratic Senator Tammy Baldwin has just accepted another $50,000 in campaign donations from the J Street PAC. J Street is known for its unwavering support of President Obama's Iran nuclear deal. The check comes on the heels of the deal being called a "historic mistake" by Israeli Prime Minister Benjamin Netanyahu.
Despite railing against corporate special interests, Baldwin continues to deposit their money into her campaign coffers:
"The $50,000 in new donations now brings Baldwin's total to $170,000 on the election cycle from lobbyists, all of which came from individuals at just two far-left organizations."
Wisconsin voters are sure to recognize not only Senator Baldwin's hypocrisy on PAC donations, but also her commitment to failed far-left foreign policy.
Keep tabs on the Democrats. Sign up for news.
Keep tabs on the Democrats. Sign up for news.