Baldwin Raises Big Money Outside Wisconsin
Wisconsin Senator Tammy Baldwin has filled her campaign coffers with cash from outside her home state. According to the Washington Free Beacon, 60 percent comes from places other than Wisconsin: "Baldwin's campaign, which reports more than $20 million in total receipts, has hauled in contributions from nearly 7,800 Californians totaling $1,753,366 while 1,400 New Yorkers […]
September 11, 2018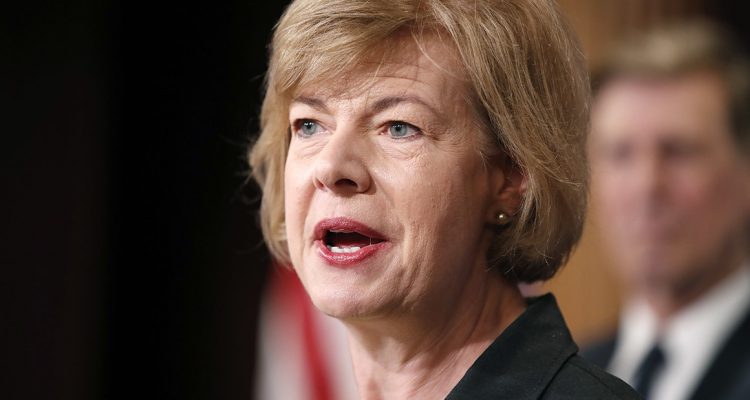 Wisconsin Senator Tammy Baldwin has filled her campaign coffers with cash from outside her home state. According to the Washington Free Beacon, 60 percent comes from places other than Wisconsin:
"Baldwin's campaign, which reports more than $20 million in total receipts, has hauled in contributions from nearly 7,800 Californians totaling $1,753,366 while 1,400 New Yorkers have added $1,420,487 to her coffers this cycle. People in Illinois have given $630,000 while $570,000 more came from backers in Massachusetts."
Baldwin is no stranger to banking money inside the Beltway either. Over the course of her career she has raised $1,893,048 from the D.C. area.
Struggling to find support back home, Baldwin naturally turned to her allies from liberal areas to funnel the much- needed money into her completive re-election
Keep tabs on the Democrats. Sign up for news.
Keep tabs on the Democrats. Sign up for news.