Bernie Sanders' Private Jet Socialism
It appears Senator Bernie Sanders' (I-VT) time as a presidential candidate hooked him on the high life. Even socialists need to fly, and when Sanders flies now, he's certainly not mixing with average folks. According to a new report by the Washington Free Beacon, Sanders' Senate committee spent a whopping $37,567.53 on private jet travel […]
October 19, 2017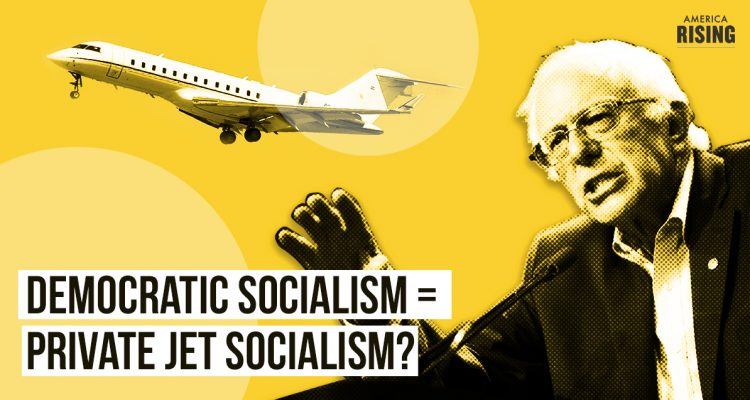 It appears Senator Bernie Sanders' (I-VT) time as a presidential candidate hooked him on the high life. Even socialists need to fly, and when Sanders flies now, he's certainly not mixing with average folks. According to a new report by the Washington Free Beacon, Sanders' Senate committee spent a whopping $37,567.53 on private jet travel in the last quarter.
While this total stands out, Sanders' private jet hypocrisy is nothing new. Hilariously, Sanders even chartered a private Delta 767 to Rome to speak about income inequality last year:
"One day after the debate, Sanders took a Delta 767 chartered flight to Rome, Italy, to address 'immoral and unsustainable' wealth inequality at the Vatican conference, the Daily Mail reported last year. Fewer than 50 individuals were said to be on the plane that could seat between 211 and 261 people."
Last year, Sanders captivated millions of Democrats with his seemingly authentic message of radical income redistribution. Now that he's a regular customer of Apollo Jets, a company dedicated to "providing a luxury flight experience," Sanders' socialist message will be a little tougher to swallow when he showed up to the rally on a private jet.
Keep tabs on the Democrats. Sign up for news.
Keep tabs on the Democrats. Sign up for news.