Biden Admin Cowers to Teachers Unions, Backtracks on School Reopening Promises
Teachers unions stand in the way of opening schools contrary to the science. Joe Biden is helping them.
January 27, 2021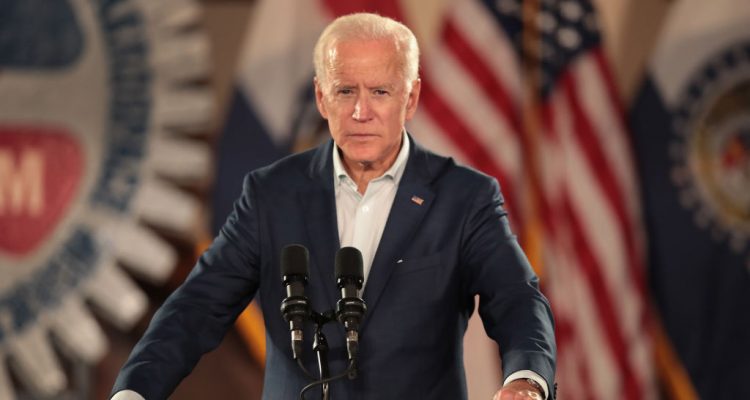 The Biden Administration is facing increasing pressure from health experts, the media, parents, and its own CDC to follow the science and safely reopen schools.

Biden has now sided with teachers' unions over students, repeatedly moving the goalposts on returning to in-person education. CNN host Jake Tapper pointed out that the major resistance towards opening schools appears to come from the administration's unwillingness to stand up to teachers' unions.
The resistance from the unions and the administration comes as the CDC released a study of Wisconsin schools that show spread inside of schools is less than that of spread in the general community. The study demonstrates that allowing students to return to the classroom can be done safely.
Michael Osterholm, who was on the Biden-Harris Transition COVID Advisory Board, said on CNN that the CDC study should give the administration a reason to feel confident that they can open schools safely.
"this really does give us reason to look at opening schools and feeling that we can do it safely."

The Acting Administrator of the Center for Medicare and Medicaid Services Andy Slavitt spoke with CNN Host Chris Cuomo about the importance of getting teachers vaccinated. Both agreed that teachers should be a priority. However, teachers in Fairfax County demanded that they be vaccinated early before going back to work only to move the goalposts and not commit to going back in Fall 2021.
Rory Cooper in the Washington Post: "The Fairfax County school system demanded and then received high-priority placement for teachers and administrators to be vaccinated against the coronavirus. Those vaccines began a week ago, and, according to the Fairfax County Public Schools Superintendent Scott Brabrand, 5,000 teachers have received their first dose and an additional 22,000 teachers are registered to receive their first dose soon.

"And yet, having jumped to the front of the vaccine line, Brabrand, the FCPS School Board and the teachers union are delaying opening schools. That raises the question of why they have the priority placement to begin with, and whether these vaccinations should be immediately halted so that high-risk individuals or public servants who have been working outside of their homes for the entirety of the year have access."
Bottom Line: Teachers' unions are the biggest resistance towards opening schools. The Biden Administration by not opening schools is prioritizing the political relationship they have with unions over the education of America's children.
Keep tabs on the Democrats. Sign up for news.
Keep tabs on the Democrats. Sign up for news.