Bloomberg Bashes Ethanol and Iowa Voters
As 2020 hopeful and billionaire Michael Bloomberg heads to Iowa today to talk about energy policy, it's important to note his opposition to corn-based ethanol in the past: BLOOMBERG: "Subsidizing corn may be good agricultural policy, I'm not an expert on that, but it is bad energy policy. We are subsidizing ethanol, corn-based ethanol 50 […]
December 4, 2018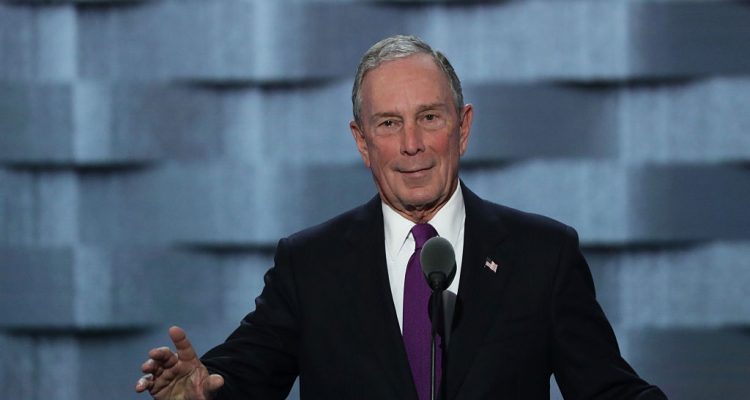 As 2020 hopeful and billionaire Michael Bloomberg heads to Iowa today to talk about energy policy, it's important to note his opposition to corn-based ethanol in the past:
BLOOMBERG: "Subsidizing corn may be good agricultural policy, I'm not an expert on that, but it is bad energy policy. We are subsidizing ethanol, corn-based ethanol 50 cents a gallon and we are penalizing, tariffing sugar-based ethanol, which is a lot better for the environment, 50 cents and it just doesn't make any sense. Unless what you're trying to do is to help the people in Iowa and I don't, that may very well be a good idea but you can't do it as part of the environmental part of policy, you should be doing it as part of our agricultural policy."
Not only does Bloomberg not support one of Iowa's major economic drivers, but he also blames corn ethanol for people starving in other parts of the world and stated subsidizing the production of corn ethanol highlights the "moral bankruptcy" of our government.
As Bloomberg gears up for the Democratic primary battle he is choosing to highlight the viewpoints of far-left coastal elites and ignoring how the ethanol industry has a positive impact on the economy of the first caucus state.
Keep tabs on the Democrats. Sign up for news.
Keep tabs on the Democrats. Sign up for news.