Booker's Bad Headline Onslaught Following Pro-Palestine Photo
The bad headlines continue for Senator Cory Booker following last week's Netroots conference, the progressive confab and 2020 preview. Booker was pictured with a pro-Palestine sign following his remarks to the liberal audience. Excited to be here at Netroots Nation talking with progressives like Sen. Cory Booker about our shared commitment to freedom, justice, and […]
August 8, 2018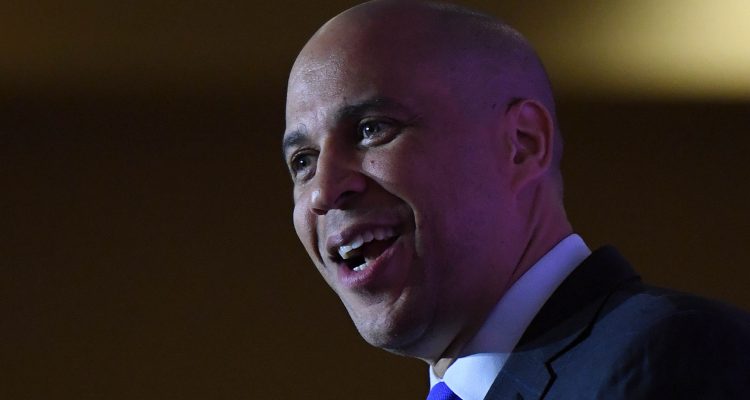 The bad headlines continue for Senator Cory Booker following last week's Netroots conference, the progressive confab and 2020 preview. Booker was pictured with a pro-Palestine sign following his remarks to the liberal audience.
Excited to be here at Netroots Nation talking with progressives like Sen. Cory Booker about our shared commitment to freedom, justice, and equality for all people. #NN18 pic.twitter.com/ljswLmv32w

— Palestinian Rights (@US_Campaign) August 3, 2018
His team is attempting to dismiss the photo as an accident, yet his excuse is coming under scrutiny from pro-Israel groups across the board:
The 2020 Democratic presidential field is expected to be one of the most crowded in decades. Booker is proving that he might only be able to stand out in the field for the wrong reasons.
Keep tabs on the Democrats. Sign up for news.
Keep tabs on the Democrats. Sign up for news.