Corruption Trial Will Cause Menendez To Miss Votes, Surprising Elizabeth Warren
Every day that Senator Robert Menendez's (D-NJ) corruption trial is in the news is a bad one for Senate Democrats. Today brought especially bad news, when the judge in the trial "slapped down" Senator Menendez's attempt to have the trial schedule accommodate his Senate vote schedule: "A U.S. district court judge on Friday slapped down […]
September 1, 2017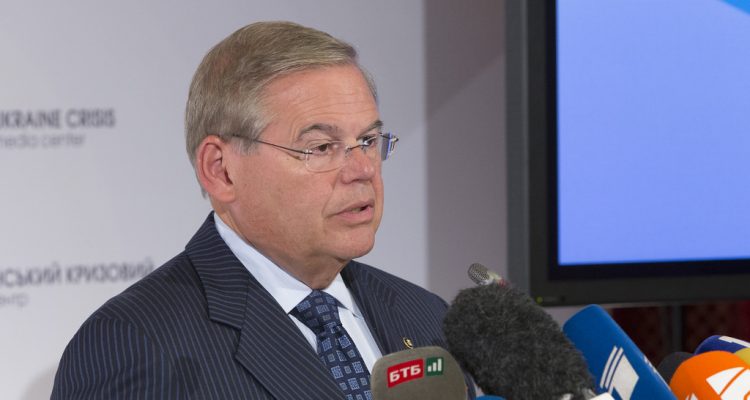 Every day that Senator Robert Menendez's (D-NJ) corruption trial is in the news is a bad one for Senate Democrats. Today brought especially bad news, when the judge in the trial "slapped down" Senator Menendez's attempt to have the trial schedule accommodate his Senate vote schedule:
"A U.S. district court judge on Friday slapped down Sen. Robert Menendez's request that his corruption trial be recessed on days when the Senate has important votes. 'The Court will not serve as concierge to any party or lawyer. Defendant Menendez claims that he is in a 'unique situation' because his voting duties are 'on a schedule not of his own making,'" U.S. District Court Judge William H. Walls wrote in his opinion."
Judge Walls' ruling means that during critical September Senate votes, Senator Menendez will be sitting in a New Jersey courtroom, not the floor of the Senate. Senator Menendez's absence isn't just costing Minority Leader Chuck Schumer a vote, it's also humiliating other Senate Democrats. Today, the Daily Caller published a piece that showed Senator Elizabeth Warren had no clue that Senator Menendez's nonattendance was even a possibility:
"During an August 25 town hall in Massachusetts, a constituent asked Warren if she had a backup plan in the case that Menendez would have to miss any Senate votes due to the trial. 'I never play poker and there's a reason,' Warren said, flashing the crowd a shocked face. 'The answer is no, I don't have a plan because, actually, I didn't know about this.'"
Senator Menendez is alleged to have commit corruption on a massive scale. Yet far from showing concern, comments like Senator Warren's show a Democratic Party in complete denial over his dishonesty.
Keep tabs on the Democrats. Sign up for news.
Keep tabs on the Democrats. Sign up for news.