Democrat Cal Cunningham Takes Millions in Coronavirus Relief After Slamming Program
Cunningham has been an outspoken critic of the Paycheck Protection Program, claiming it "harms communities" and calling it "unacceptable."
July 7, 2020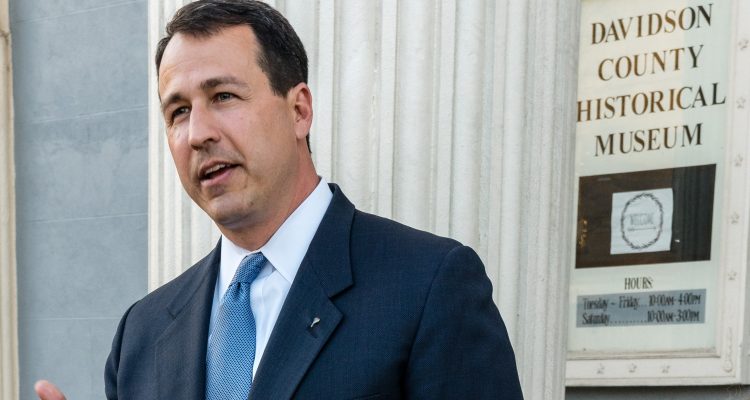 Cal Cunningham has been an outspoken critic of the Paycheck Protection Program, claiming it "harms communities" and calling it "unacceptable." But according to a new report from The Washington Free Beacon, Cunningham's Raleigh-based business collected up to $2 million in taxpayer dollars through the PPP.
Washington Free Beacon: "WasteZero, a Raleigh-based environmentalist trash service, obtained between $1 and $2 million in PPP funding on May 3, data released by the Small Business Administration on Monday show. Cunningham earned about $400,000 in 2019 in his role as the company's general counsel and vice president. He has repeatedly criticized the federal program, which aims to support small businesses struggling with coronavirus shutdowns. Just two months after Senate Democrats blocked a Republican effort to bankroll the depleting fund in April, Cunningham called the program 'unacceptable,' saying it 'harms communities.'"
Cunningham consistently used the program as a political cudgel against Senator Tom Tillis, but he apparently had no problem raking in millions of dollars in coronavirus relief for his own business when given the opportunity. This blatant hypocrisy is just the latest example of Cunningham being exposed for misleading North Carolinians.
Despite railing against the influence of dark money in politics, Cunningham has been accused of illegally coordinating with a liberal outside group called Vote Vets Action Fund. The organization does not disclose its donors and has spent at least $3.3 million on television ads supporting Cunningham's candidacy.
Keep tabs on the Democrats. Sign up for news.
Keep tabs on the Democrats. Sign up for news.