Democrat Hypocrisy Exposed as Dark Money Group Pumped $140 Million into Liberal Causes in 2018
A liberal dark money group pumped $140 million in spending during 2018 midterm cycle.
November 20, 2019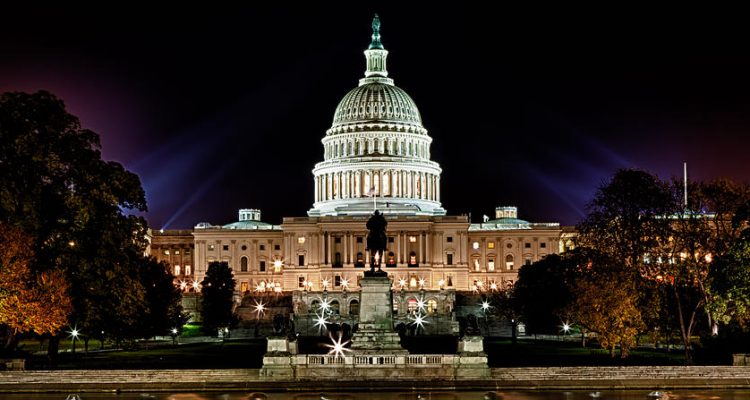 For years, Democrats have decried the outsize influence of dark money in American politics. Yet despite declaring it their top legislative priority as H.R. 1, an effort to "reduce the role of money in politics," their party directly capitalized on it in 2018.

A new report from Politico clearly lays out this hypocrisy by exposing the liberal dark money group Sixteen Thirty Fund which spent over $140 million in the 2018 midterm cycle. Most notably, the spending was "fueled by massive anonymous donations, including one gift totaling $51.7 million."

Politico noted the influence of the Sixteen Thirty Fund helped Democratic candidates running for the House of Representatives including many candidates who "decried the influence of money in politics on the campaign trail."

Demand Justice, a liberal courts-focused group ran by former Hillary Clinton press secretary Brian Fallon, is one of the many groups operated out of Sixteen Thirty Fund.

The group has close ties to Arabella Advisors, a firm that forms a large network of donors and nonprofits that direct enormous sums of money to various liberal groups.

Capital Research: "According to the nonprofit organizations' tax returns, between 2013 and 2017, the Arabella network received a staggering $1.6 billion in contributions, which it has used to advance its donors' agendas through dozens of "front" groups and "astroturf" initiatives."

If removing the influence of money in politics is such a crucial legislative policy for Democrats, why have they not rejected support from Sixteen Thirty Fund? Or called for the disclosure of all of their anonymous donors?

Keep tabs on the Democrats. Sign up for news.
Keep tabs on the Democrats. Sign up for news.