Democratic Party Called A "Failure" On Heels Of Disappointing Fundraising Numbers
This week, Senator Bernie Sanders called out the national Democratic party for being a "failure" for the past 15 years. The New York Times noted that his comments have already angered Obama backers who he needs to win over if he hopes to mount another presidential run in 2020. The Hill: Bernie Sanders: Dem platform […]
April 6, 2018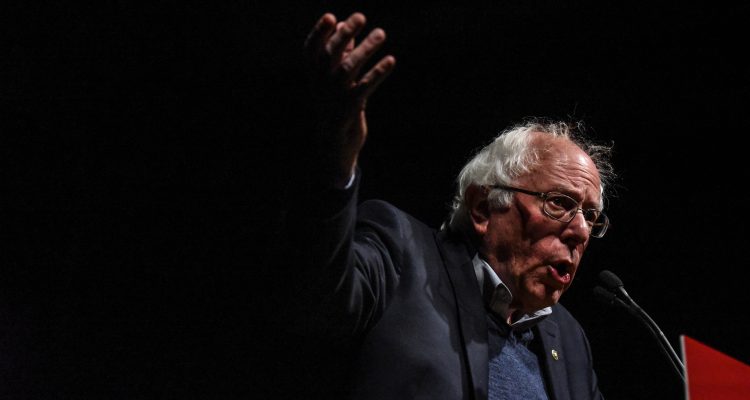 This week, Senator Bernie Sanders called out the national Democratic party for being a "failure" for the past 15 years. The New York Times noted that his comments have already angered Obama backers who he needs to win over if he hopes to mount another presidential run in 2020.
The Hill: Bernie Sanders: Dem platform for last 15 years has been a 'failure'
Town Hall: Bernie Sounds Off on the 'Failure' That Is the Democratic Party
Newsmax: Bernie Sanders: Democrat Business Model Has Failed
The Washington Free Beacon: Sanders: Democratic Party Has Been 'Failure' for Past 15 Years
IJR: Bernie Sanders: Last 15 Years Have Been a 'Failure' for the Dem Platform
Part of Bernie's challenge can be glimpsed right here on Twitter dot com: the 2016 civil war w Hillary is unending.

His missteps are magnified bc her loyalists are still eager to light him up https://t.co/hD45zDWotx

— Jonathan Martin (@jmartNYT) April 6, 2018
On the heels of being called out by Sanders, the bad news keeps rolling in for the DNC:
Boston Herald Editorial Board: Not Much Good News for DNC
"As of now, according to the Federal Elections Commission, the Democratic National Committee is in debt to the tune of $6,271,605.47. For the period between 2017-2018, total individual contributions to the DNC were $61,939,222.68, and its total cash on hand is $10,093,347.47. That is not good news for the party trying to rally momentum for a big "blue wave" this November."
Disappointing fundraising outcomes and admission of failure from one of the party's leading candidates for 2020 does not bode well for a unified party.
Keep tabs on the Democrats. Sign up for news.
Keep tabs on the Democrats. Sign up for news.