October 16, 2017
Democrats Call Bill Nelson The "Milquetoast Moderate" Out Of Touch With The Times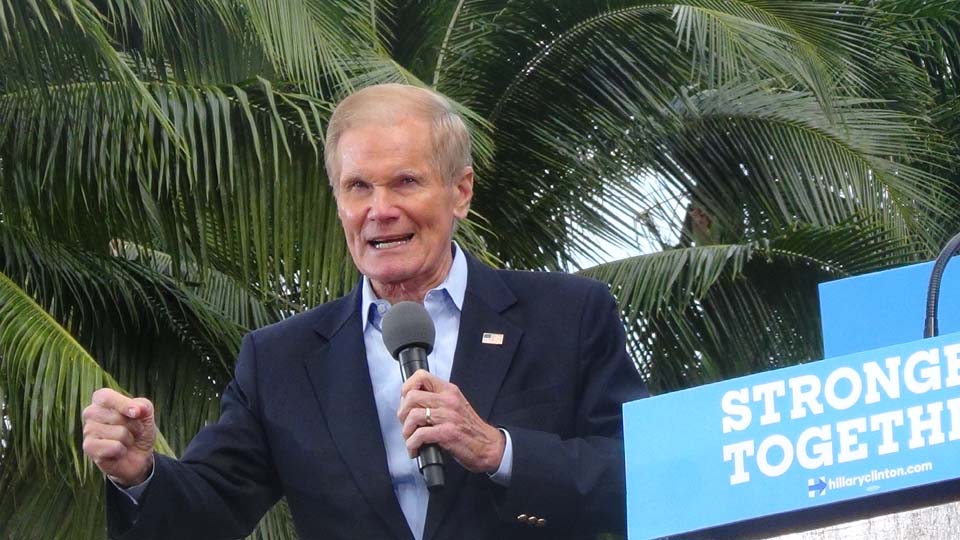 Senator Bill Nelson (D-FL) is in major trouble. The Florida Democratic Party is in "disarray" after the 2016 elections, and now they're scrambling to save their endangered incumbent Senator. Significantly, according to Politico, everyone in Democratic politics knows just how much political jeopardy Senator Nelson is in. From Minority Leader Chuck Schumer down, Democrats are aware that, as they put it, a "milquetoast moderate who's been in politics for 30 years might not be ideal in the current political environment." See below:
"Anxious about holding onto seats — and aware that a milquetoast moderate who's been in politics for 30 years might not be ideal in the current political environment — the Senate minority leader convened a meeting of party hands. Present were Democratic National Committee chair Tom Perez, his aides and Democratic Senatorial Campaign Committee staff. They discussed reworking budgets and underwriting the Florida Democratic Party effort to help the three-term senior senator."
Besides Senator Nelson's problems as a candidate, the state of the Florida Democratic Party's field program is in such dire straits that it can't bail him out. This is especially worrying for Senator Nelson since Politico calls him "among the most vulnerable" Senate Democrats up for re-election in 2018:
"Nelson told the group that Democrats desperately needed to catch up on field staff in Florida, especially in the wake of the presidential and Senate race results last year that saw Republican-leaning voters flood the polls and took even plugged-in Democrats by surprise… Nelson is one of 10 Democrats up for reelection in states carried by President Donald Trump — and among the most vulnerable. A loss in Florida would all but relegate Democrats to the Senate minority for at least another two years; their hopes of winning the chamber next year are already exceedingly slim."
Perhaps most significant of all, Senator Nelson is so reliant on outside forces because his own fundraising has been so anemic this year:
"The all-hands-on-deck response to Nelson's request speaks to the deep concerns among Democratic activists and elites worried about the three-term senator's lagging fundraising and the difficulty of motivating Democratic voters in off-year elections."
This triple whammy of problems is why many Democrats are spending so much time worrying about Senator Nelson. With vulnerable Senate Democrats struggling to survive across the country, Senator Nelson might soon find himself the odd man out.