Democrats Ignore Inflation Problems, and Then Try to Blame Republicans
Liberal Economists Have Loudly Warned Democrats for Months that Inflation is Real and Present
May 11, 2022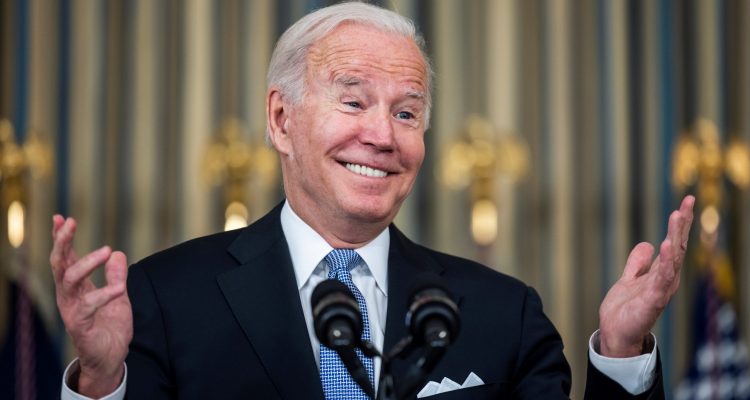 Joe Biden gave a speech today with the hope of tricking the American people into thinking that his party, which controls the House, Senate, and White House, is not responsible for rising prices.

The President's speech comes as Democrats are staring down a potentially disastrous midterm election being fueled by Americans' concern over the state of the economy.

Fox News: "Views on the economy are grim, with most saying the economy is in bad shape and high prices are a hardship. More than twice as many also say they are worse off financially than they were two years ago. 


"Republicans lead Democrats among those who are 'extremely' concerned about inflation by 23 points and those worried about the future of the country by 19."
Democrats have had numerous opportunities to admit that prices were rising and seek ways to fix the underlying problems over the past year. However, they've repeatedly ignored warnings from voters and economists. Read on for five times Democrats ignored warnings from voters, experts, and pundits:

1. In July of last year, endangered House Democrat Cindy Axne was asked about inflation during a town hall and said the issue was "false advertisement."
Fox Business: "Listen, I'll tell you what," said Axne at a July 6 town hall event. "Our economy is on a great track right now. I'm assuming you're talking about a lot of the false advertisements that are out there. You know what? Here's the deal. They're comparing any of the costs against last year. I'd say we had a few things increase because we were in the middle of COVID, so no, I'm not concerned about a false advertisement." 

Congressional Democrats have repeatedly faced questions from voters and reporters back home about inflation. 

2. Economists have been similarly vocal about Democrats' self-created inflation problems. In October, the San Francisco Federal Reserve Bank started the drumbeat by releasing research that the American Rescue Plan had a "meaningful" impact on inflation.
3. In November, Harvard economist Jason Furman called the "oversized" American Rescue Plan the "original sin" in the inflation crisis. 
4. Soon after, Obama economic advisor Steven Rattner wrote an op-ed in the New York Times echoing the American Rescue Plan as the "original sin" and said it "contributed materially" to inflation.

New York Times: "The original sin was the $1.9 trillion American Rescue Plan, passed in March. The bill — almost completely unfunded — sought to counter the effects of the Covid pandemic by focusing on demand-side stimulus rather than on investment. That has contributed materially to today's inflation levels."
5. In February, Larry Summers said that the American Rescue Plan was a "serious error" that "set the stage for inflation."
Even after hearing these warnings, Democrats have primarily stuck to the blame game rather than using their complete legislative control of Washington to address voters' concerns.

Democrats in contested Senate races attempted to blame rising prices on "corporate greed" and Vladimir Putin rather than their legislative action.
Fox Business: "Senate Democratic candidates in key swing states are trying to blame the Russia-Ukraine crisis and corporate greed for skyrocketing inflation that hit a new 40-year high last month, despite economists warning for months that massive government spending has overheated the economy."

Bottom Line: Democrats were repeatedly warned about the dangers of their out-of-control spending but have shown little desire to tackle inflation. Instead, they'll stick to playing political games and blame everyone but themselves. Voters will recognize this abdication of leadership in November.

Keep tabs on the Democrats. Sign up for news.
Keep tabs on the Democrats. Sign up for news.