Diplomat Raised Alarms in 2015 about Hunter Biden's Ukraine Work, Was Rebuffed by Joe Biden's Office
The incident raises questions of how much diplomats saw Hunter Biden's work as a problem.
October 18, 2019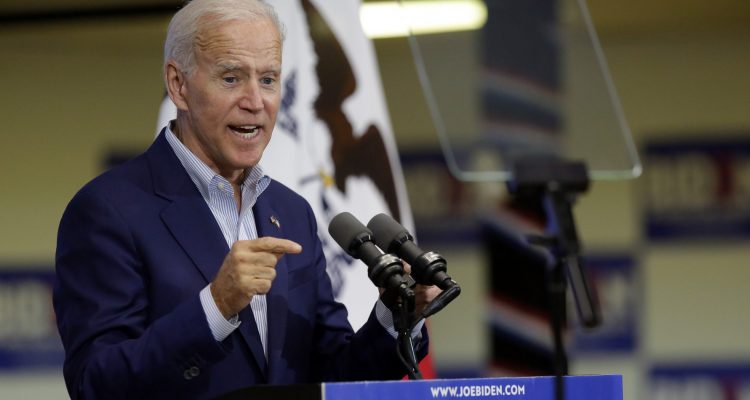 Yesterday, a CNN panel observed how Joe Biden looked deeply uncomfortable answering questions during the debate about the ethics of his son, Hunter, working on the board of Ukrainian natural gas company Burisma. Now we know why.
Washington Post: Diplomat tells investigators he raised alarms in 2015 about Hunter Biden's Ukraine work but was rebuffed
Washington Post: "A career State Department official overseeing Ukraine policy told congressional investigators this week that he had raised concerns in early 2015 about then-Vice President Joe Biden's son serving on the board of a Ukrainian energy company but was turned away by a Biden staffer, according to three people familiar with the testimony.

"George Kent, a deputy assistant secretary of state, testified Tuesday that he worried that Hunter Biden's position at the firm Burisma Holdings would complicate efforts by U.S. diplomats to convey to Ukrainian officials the importance of avoiding conflicts of interest, said the people, who spoke on the condition of anonymity because of confidentiality rules surrounding the deposition.

"Kent said he had concerns that Ukrainian officials would view Hunter Biden as a conduit for currying influence with his father, said the people. But when Kent raised the issue with Biden's office, he was told the then-vice president didn't have the 'bandwidth' to deal with the issue involving his son as his other son, Beau, was battling cancer, said the people familiar with his testimony."
During the CNN panel, SiriusXM's Olivier Knox pointed out that he reported on Hunter Biden joining the board of Burisma in real-time and that the "Vice President's office felt deeply uncomfortable about what was transpiring."
It's clear that Hunter Biden's overseas financial arrangements while his father was Vice President will continue to be a drag on Joe Biden's campaign. The Biden family has a well-documented history of profiting off of the family name and proximity to Joe. It's time Democrats own up to it.
Keep tabs on the Democrats. Sign up for news.
Keep tabs on the Democrats. Sign up for news.