Elizabeth Warren Continues To Play Politics With The CFPB
Richard Cordray's tenure atop the Consumer Financial Protection Bureau (CFPB) showed that his two paramount concerns were furthering his political career and enriching his fellow Democrats.On his way out the door, Cordray couldn't resist one last political maneuver in hastily appointing Leandra English in order to thwart Republican efforts to clean up the out-of-control, partisan […]
November 28, 2017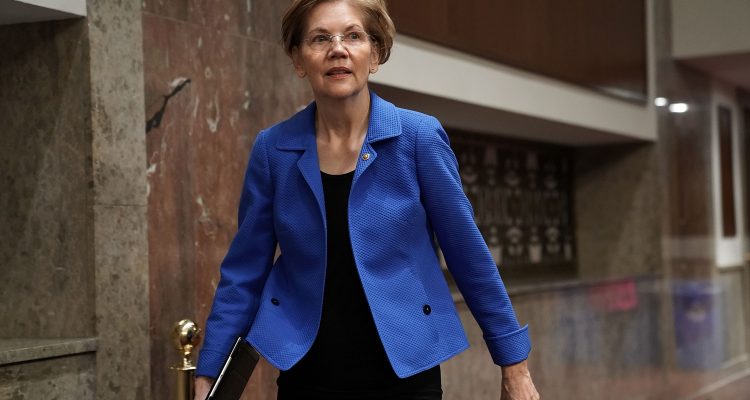 Richard Cordray's tenure atop the Consumer Financial Protection Bureau (CFPB) showed that his two paramount concerns were furthering his political career and enriching his fellow Democrats.On his way out the door, Cordray couldn't resist one last political maneuver in hastily appointing Leandra English in order to thwart Republican efforts to clean up the out-of-control, partisan Bureau.
Among all Democrats, no one has been more prominent in looking to score political points, using the CFPB, than Senator Elizabeth Warren. As Politico points out today, the current conflict over the leadership of the CFPB can be traced back to Warren and Democrats' design of the Bureau:
"But while the process plays out in court, the turmoil highlights how Democrats shunned Republican efforts to broaden the governance of the fledgling agency from a single appointed director to a bipartisan commission that would have included members with diverse political viewpoints. The CFPB, a brainchild of liberal Massachusetts Sen. Elizabeth Warren, was created by the landmark Dodd-Frank Act as an independent agency run by a presidential appointee with vast unilateral power — and now the president making the appointment is Trump."
Democrats created this problem, and now are trying to use it to their advantage. Damningly, Politico added that Democrats are now "facing the consequences of their decision to protect the agency's powerful independent director." Warren's career in the Senate has shown winning a political fight against Republicans is her chief goal. The fight over who will lead the CFPB is only the latest example of this disquieting trend.
Keep tabs on the Democrats. Sign up for news.
Keep tabs on the Democrats. Sign up for news.