Elizabeth Warren Loses Momentum as Her Plans Face Scrutiny
Warren will have to fight off another round of criticism from opponents to slow her collapse in the polls.
November 20, 2019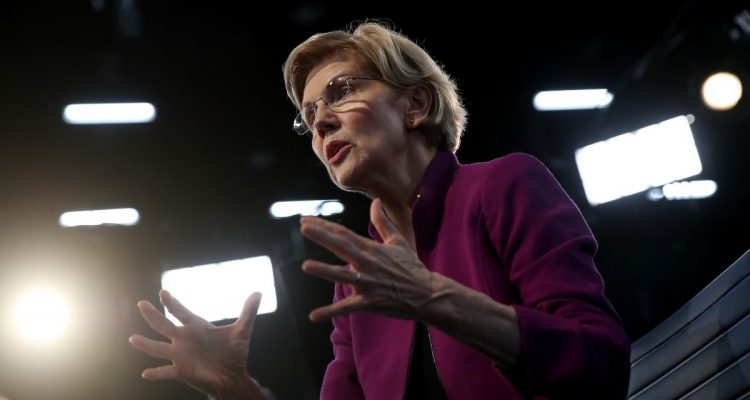 Tonight's debate will be another opportunity for candidates to take aim at Elizabeth Warren and the numerous plans she's released. Last debate, Warren took heat from all sides by repeatedly dodging any effort to explain anything beyond basic talking points for Medicare for All, most notably whether she'd raise taxes on the middle class.

And that criticism picked up off the debate stage as people across the political arena were looking for answers.

Finally, Warren relented and released a Medicare for All financing plan and a transition plan that have drawn widespread criticism. She was forced to stop dodging and deliver on what she said. It's now obvious voters don't like what they see.

Warren's numbers have started to retreat since she began to explain her health care plans. She's lost a third of her support in National polling since early October. It's clear that voters are increasingly concerned about Medicare for All as they learn more about the policy.

That may be why Warren is trying to escape the shadow of Medicare for All as her opponents look to land more blows during tonight's debate.

The big question for tonight is whether Warren will be pressed to explain her other far-left, socialist plans. Does America want a president who believes that we should completely suspend deportations? End the energy revolution by banning fracking? Provide free healthcare for all illegal immigrants?
Yahoo News: Warren tries to escape shadow of Medicare for All as crucial debate looms

Andrew Romano

"Is Elizabeth Warren past her peak?

"Reading all the hot takes online, you'd almost think so. On Oct. 8, Warren's national polling average hit 27 percent. But her numbers have steadily declined from there, and on Monday they slipped below the 20 percent mark for the first time since September. In Iowa, where Warren led the field for months, she now trails Pete Buttigieg, who currently enjoys the support of 25 percent of likely caucus-goers, according to a new Des Moines Register/CNN poll — a 16-point surge from the consortium's last Iowa poll in September. (Warren lost 6 points over the same period.) On Monday, the New York Times declared that "Moderates Are Seizing the Moment in the Democratic Primary" after months of letting "the most liberal candidates set the agenda," while David Dayen of the American Prospect, a progressive magazine, accused Warren of shooting herself in the foot by "misread[ing] the politics of health care" by equivocating over Medicare for All, then embracing it, then struggling to explain how she would finance and implement it.

"This trajectory goes only one way," Dayen wrote. "Back to being the senior senator from Massachusetts."

Keep tabs on the Democrats. Sign up for news.
Keep tabs on the Democrats. Sign up for news.