Elizabeth Warren Repeatedly Dodges Voters' Questions on How to Pay for Medicare for All
Warren can't address voters' questions about Medicare for All details.
October 1, 2019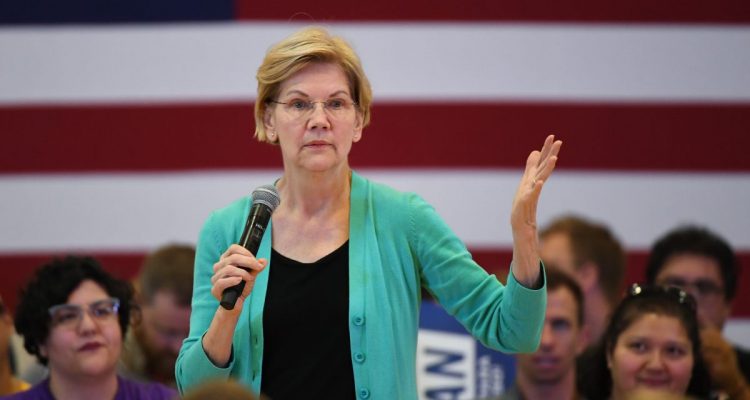 Elizabeth Warren was repeatedly questioned by voters on the viability of Medicare for All during an event in New Hampshire yesterday evening.
The first voter asked how Warren intends to pay for her "one provider health care system." Warren has repeatedly dodged answering this question over the past few weeks.
The second voter explained that she and her husband have union benefits and they were concerned about paying more as a result of another tax.
Warren also again refused to address potential tax increases under her socialist Medicare for All plan by bizarrely claiming she doesn't want to tax anybody.
Warren has been evasive on addressing health care other than that saying she is "with Bernie," even though it's rather clear that she will not directly address the inevitability of socialist Medicare for All in the way Bernie has.
At some point, she will have to be honest and authentic with voters as more and more have questions about her socialist health care overhaul.
Keep tabs on the Democrats. Sign up for news.
Keep tabs on the Democrats. Sign up for news.