Far-left Democrats Charter Private Jets While Denouncing the Rich
"At one point in the video, Warren seems to walk behind a staffer after apparently noticing the camera filming her in Des Moines."
February 5, 2020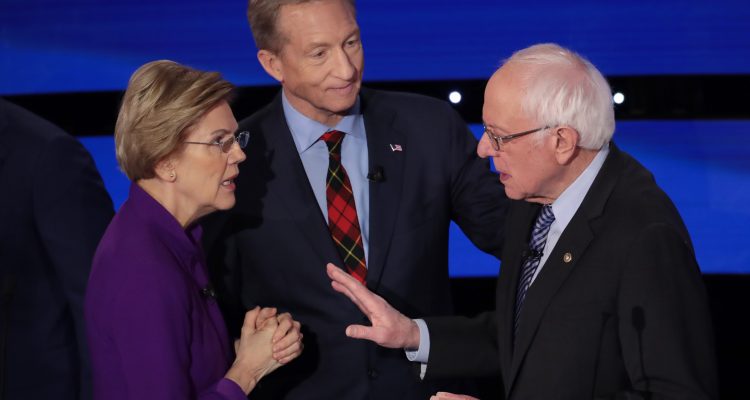 2020 Democratic presidential candidates Elizabeth Warren and Bernie Sanders allocate a significant portion of their stump speeches to bludgeoning the "rich and powerful." Newly released video footage of them stepping off private jets make those attacks seem far more disingenuous.
Fox News: "Between June and September, Warren paid over $150,000 to 'Advanced Aviation,' a private jet charter service, according to FEC filings. Last week the Washington Examiner reported she had spent over $700,000 total on private aviation."

"At one point in the video, Warren seems to walk behind a staffer after apparently noticing the camera filming her in Des Moines."
Both candidates are also vocal supporters of Rep. Alexandria Ocasio-Cortez's Green New Deal proposal – which calls for the ban of fossil fuels and air travel. Much like their attacks on the rich, they apparently also exclude their own carbon footprints while pushing a radical environmental agenda.
Keep tabs on the Democrats. Sign up for news.
Keep tabs on the Democrats. Sign up for news.