FBI Investigating Governor Andrew Cuomo's Administration
In March, America Rising PAC called out Governor Andrew Cuomo (D-NY) for "using the New York state government payroll to build up his political machine." Then, in May, the Albany Times-Union exposed that Governor Cuomo's administration had been hiring former top Obama and Clinton aides for political jobs, and paying them from agencies that had […]
December 8, 2017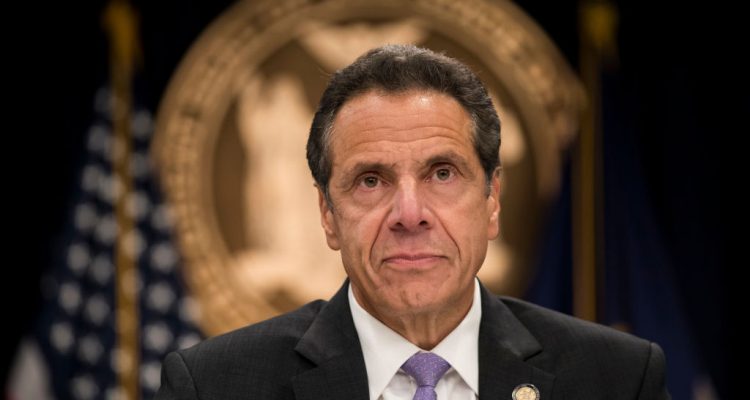 In March, America Rising PAC called out Governor Andrew Cuomo (D-NY) for "using the New York state government payroll to build up his political machine." Then, in May, the Albany Times-Union exposed that Governor Cuomo's administration had been hiring former top Obama and Clinton aides for political jobs, and paying them from agencies that had nothing to do with their day-to-day responsibilities.
Apparently, we weren't the only ones concerned with Governor Cuomo's actions because the Times-Unionhas just reported that the FBI is looking into these hires by Governor Cuomo:
"The FBI is investigating the Cuomo administration's practice of hiring employees to work in the governor's office, while actually paying them through various state agencies and public authorities, the Times Union has learned. The practice of hiring pricey political appointees to work for the Executive Chamber – but paying them through other entities – has allowed Cuomo and prior governors to increase the size of their staffs while escaping criticism for inflating the Executive Chamber budget."
Interestingly, the FBI's current investigation is also connected to the biggest looming scandal for Governor Cuomo: the January corruption trial of former top aide Joe Percoco:
"The Cuomo hiring practice is also a sidebar to the January corruption trial of former top Cuomo aide Joe Percoco and three others. The Manhattan U.S. Attorney's office alleges that Percoco accepted bribes from Syracuse developer Steven F. Aiello, a co-defendant in the upcoming trial. One of the government favors done in exchange for bribes, according to prosecutors, was Percoco facilitating a $5,000 raise for Aiello's son in a new job in Cuomo's office in 2015."
Governor Cuomo's ethical lapses have long been common knowledge to New Yorkers. As 2018 approaches, New Yorkers deserve new leadership in Albany.
Keep tabs on the Democrats. Sign up for news.
Keep tabs on the Democrats. Sign up for news.