Governors that Biden Praised Now Hang On By a Thread After Horrific COVID-19 Scandals
It's another no good, very bad week for President Biden's closest Gubernatorial allies.
March 12, 2021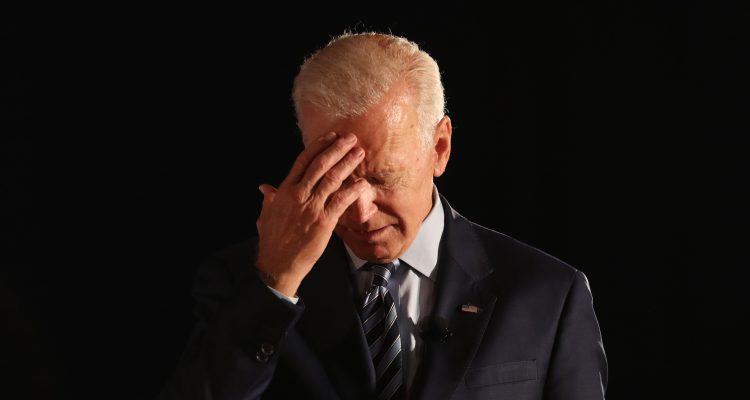 Governor Andrew Cuomo (D-New York) is facing impeachment threats from members of his own party, Governor Gretchen Whitmer (D-Michigan) has been dubbed "the Andrew Cuomo of the Midwest" for her own nursing home scandal, and more than 2 million people are calling for Governor Gavin Newsom (D-California) to be recalled. It's another no good, very bad week for President Biden's closest Gubernatorial allies.
After a series of sexual harassment allegations and his infamous nursing home coverup, Governor Cuomo is facing increasing calls to resign from members of his own party, along with an impending impeachment investigation.
"After a three-hour emergency meeting, the State Assembly announced that it would give its judiciary committee broad jurisdiction to investigate allegations of misconduct against Mr. Cuomo, including the sexual harassment claims and his administration's handling of virus-related deaths of nursing home patients. The decision set the stage for what could be the state's first impeachment effort in more than a century." –The New York Times
"More than 55 Democratic state legislators called Thursday for Gov. Andrew Cuomo to resign — and the Assembly speaker said he would hold a meeting later in the day "on potential paths forward." – New York Post
"The majority of House Democrats from New York on Friday called on Democratic Gov. Andrew Cuomo to resign from office in the wake of sexual harassment allegations and his handling of Covid-19 deaths at state nursing homes." –CNN
Governor Whitmer's own nursing home scandal has earned her the title of "the Andrew Cuomo of the midwest," not to mention Whitmer's controversial hush money payments to state health employees.
"Governors such as Whitmer and Cuomo have acted with tremendous power for the past year, unilaterally making decisions impacting their states in the name of combating a health emergency. And they have a lot to answer for." –National Review
"A county prosecutor in Michigan told a local news station Monday that Gov. Gretchen Whitmer could possibly face charges for her early handling of nursing homes and other long-term care facilities during the coronavirus pandemic." –Fox News
"Michigan Gov. Gretchen Whitmer's administration agreed to pay former state health department director Robert Gordon $155,506 in a separation deal that also required the two sides to maintain confidentiality about the circumstances that led to his abrupt departure." – The Detroit News
And last but certainly not least, the prospects are growing of a recall election for Governor Gavin Newsom after more than 2 million Californians signed a petition saying they want the governor out of office due to his failed leadership during the pandemic.
"Supporters of Gov. Gavin Newsom tacitly acknowledged this week that the Democratic governor will likely face a special election seeking his removal from office, as Newsom's critics said they have collected more than 2 million signatures on petitions to force a vote this year." –Los Angeles Times
"Newsom was elected in a 2018 landslide in the heavily Democratic state, but his popularity tumbled as public unrest spread over long-running coronavirus rules that shuttered schools and businesses, then a string of confusing decisions on vaccinations and re-openings. Meanwhile, he's been contending with fallout from a multibillion-dollar fraud scandal at the state unemployment agency while weathering a public shaming for dining out with friends and lobbyists at an exclusive San Francisco Bay Area restaurant last fall, while telling residents to stay home for safety." –Associated Press
"Biden appeared emotional at the end of Newsom's address. 'Gov, if I get elected, I'm going to need you badly,' Biden responded." –Politico
Bottom line: This week's developments are bad news for President Joe Biden who has praised Governors Cuomo, Whitmer, and Newsom for their leadership and made them some of his staunchest allies in the Democrat party.
Keep tabs on the Democrats. Sign up for news.
Keep tabs on the Democrats. Sign up for news.