May 15, 2018
Harris Fundraises With The Establishment As Tensions With Bernieland Grow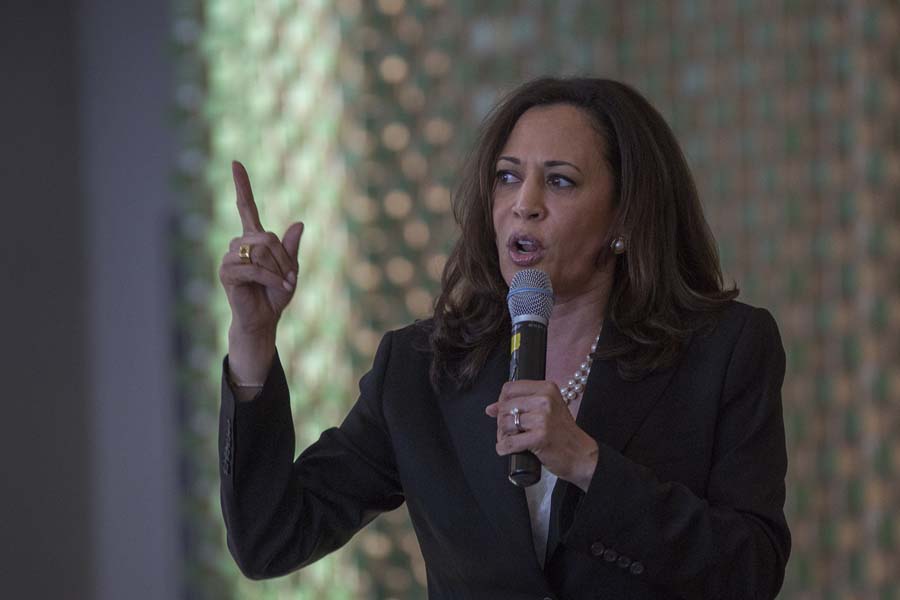 Senator Kamala Harris continues to take steps to position herself for a 2020 presidential run but her latest meeting with donors won't be welcome news to the Bernie Sanders wing of the Democratic party.
Politico Playbook reported that Harris addressed a meeting of "former members of Hillary Clinton's national finance committee" last night. Cozying up to the Clinton establishment will not win her points with Bernieland. His supporters aren't buying her progressive messaging as she flip flops to appease them and have been vocal about their dissatisfaction:
Mic: "Democratic Rising Star Kamala Harris Has A 'Bernieland' Problem"
In July 2017, RoseAnn DeMoro, A Sanders Ally And Head Of The National Nurses Union, Told The New York Times That Harris Was "Not On Her Radar," Claiming That "The Democratic Party Is Putting Up" Harris. "'She's not on our radar,' RoseAnn DeMoro, a Sanders ally and the executive director of National Nurses United and the California Nurses Association, said of Ms. Harris. 'She's one of the people the Democratic Party is putting up. In terms of where the progressives live, I don't think there's any "there" there.'" (Matt Flegenheimer, "Senator, (Un)Interrupted: Kamala Harris's Rise Among Democrats," The New York Times, 7/6/17)
Winnie Wong: "[Harris] Is The Preferred Candidate Of Extremely Wealthy And Out-Of-Touch Democratic Donors." "'She is the preferred candidate of extremely wealthy and out-of-touch Democratic party donors,' said Winnie Wong, co-founder of the group People for Bernie, which played a prominent role the grassroots movement behind Sanders in 2016. 'Her recent anointing is extremely telling. These donors will line her coffers ahead of 2020 and she will have the next two years to craft a message of broad appeal to a rapidly changing electorate.'" (A.P. Joyce, "Democratic Rising Star Kamala Harris Has A 'Bernieland' Problem," Mic, 7/31/17)
Holding court with Democratic donors won't win her the support of the Bernie wing that she is so desperately courting in her bid for 2020.