Harris' Iowa Visit Doesn't Draw a Crowd, But Booker's Does
While headlining a campaign rally for Democratic candidates in Iowa today, 2020 hopeful Kamala Harris had some trouble attracting people to her visit: Small crowd on hand 4 @KamalaHarris in Cedar Falls b4 she arrives. Passing student asks, 'what's this for?'A: 'Kamala Harris'Q: 'What's that?'It's early pic.twitter.com/tLl27ng3Lw — David Siders (@davidsiders) October 23, 2018 However, […]
October 23, 2018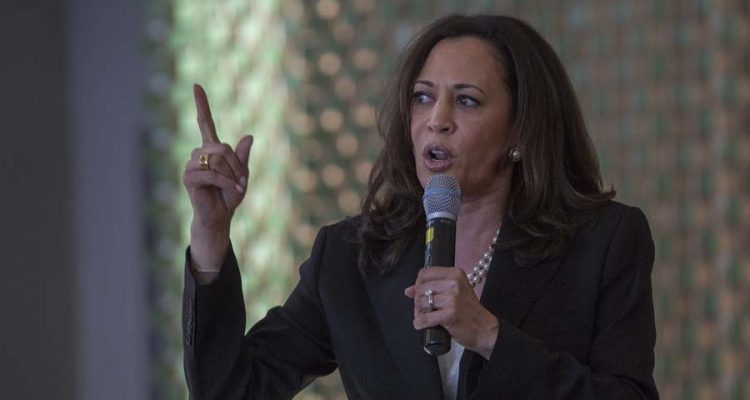 While headlining a campaign rally for Democratic candidates in Iowa today, 2020 hopeful Kamala Harris had some trouble attracting people to her visit:
Small crowd on hand 4 @KamalaHarris in Cedar Falls b4 she arrives. Passing student asks, 'what's this for?'
A: 'Kamala Harris'
Q: 'What's that?'
It's early pic.twitter.com/tLl27ng3Lw

— David Siders (@davidsiders) October 23, 2018
However, Iowa voters flocked to Cory Booker when he made a visit to the state just a few weeks ago:
"Booker proved to be a top draw for the state party — the gala was sold out, with 1,500 seats filled. That's compared with two years ago, when 600 people attended, Iowa Democratic Party Chair Troy Price said."
Iowa Democrats are enthralled with the New Jersey senator's potential candidacy:
"When Booker entered the county party's headquarters to an amped-up audience that was literally packed to the rafters, it felt like a real 'moment.'"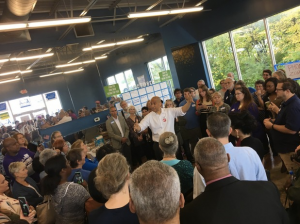 With dozens of Democrats looking to throw their hat in the ring for 2020, candidates are going to need support early on to navigate this contentious primary field. As of now, it looks like Booker might have a leg up on some of competitors in this early caucus state.
Keep tabs on the Democrats. Sign up for news.
Keep tabs on the Democrats. Sign up for news.