Hot N Cold: Cory Booker ditches problematic friends for Katy Perry
Last night, Senators Booker and Harris were spotted cozying up to key Hillary-backer Katy Perry, leaving their colleague, Bernie Sanders, to defend his socialized healthcare plan all by himself on CNN. Sad! It appears both Booker and party leaders have recognized just how deeply unpopular single payer is with the electorate. Bernie shouldn't feel too […]
September 26, 2017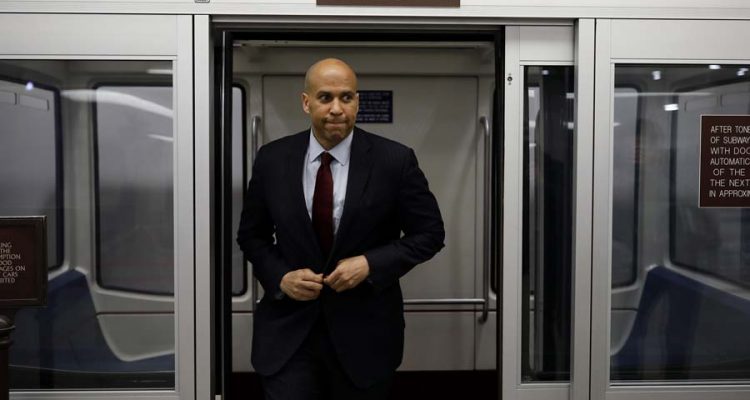 Last night, Senators Booker and Harris were spotted cozying up to key Hillary-backer Katy Perry, leaving their colleague, Bernie Sanders, to defend his socialized healthcare plan all by himself on CNN. Sad! It appears both Booker and party leaders have recognized just how deeply unpopular single payer is with the electorate.
Bernie shouldn't feel too bad, though; Booker also hung another friend out to dry when the going got rough. At first, he was not ashamed to sit front row for the bribery and corruption trial of fellow New Jersey Senator Bob Menendez (D-NJ). He even ponied up a healthy contribution to Menendez' legal defense fund. But now that the trial has taken a turn for the worse, Booker appears to be mysteriously absent from Newark (much like during his underwhelming tenure as mayor). Maybe that's because 84% of New Jersey voters say that Bob has to go if he's convicted—and we know that Cory is mindful of his shortcomings in his own state.
Booker was willing to stand by Sanders for the "Medicaid-for-all" photo op, but won't help Bernie with the heavy lifting of making the socialist agenda happen. Similarly, he was there to support his mentor Bob Menendez until the sordid details of the case started to make for some uncomfortable headlines.
A warning to fellow Democrats and voters: be careful when Cory says he has your back.
Keep tabs on the Democrats. Sign up for news.
Keep tabs on the Democrats. Sign up for news.