Hunter Biden's Dealings in China and Ukraine are a Big Problem for Joe Biden
The Biden family has a four decade long history of capitalizing on the family name.
October 10, 2019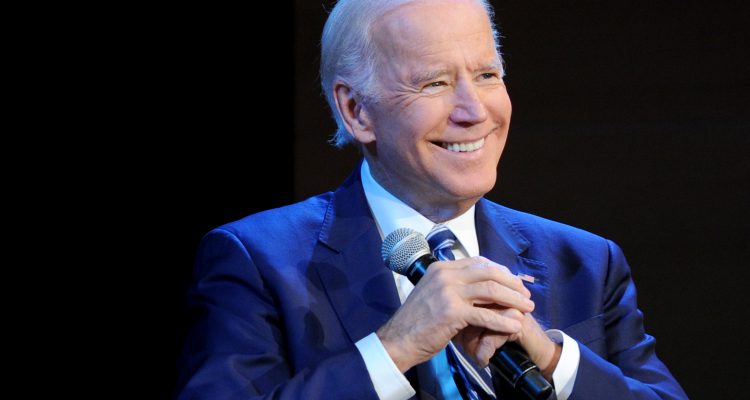 Democrats are trying to smother scrutiny of Joe Biden's family's record of enriching themself off the family name and their proximity to the long-time Senator and former Vice President. The problem for them? "Biden's family has been cashing in on his career for decades," and "Democrats need to acknowledge that."

Hunter's financial interests are closely intertwined with his familial relationship with his father and their lucrative nature is closely tied with his father's high profile and influential positions. In just one example, Hunter and Joe's brother James make it very clear that their family name is a financial asset.

Politico: "In the late summer of 2006 Joe Biden's son Hunter and Joe's younger brother, James, purchased the firm. On their first day on the job, they showed up with Joe's other son, Beau, and two large men and ordered the hedge fund's chief of compliance to fire its president, according to a Paradigm executive who was present.



"After the firing, the two large men escorted the fund's president out of the firm's midtown Manhattan office, and James Biden laid out his vision for the fund's future. "Don't worry about investors," he said, according to the executive, who spoke on the condition of anonymity, citing fear of retaliation. "We've got people all around the world who want to invest in Joe Biden."



"At the time, the senator was just months away from both assuming the chairmanship of the Senate Foreign Relations Committee and launching his second presidential bid. According to the executive, James Biden made it clear he viewed the fund as a way to take money from rich foreigners who could not legally give money to his older brother or his campaign account. "We've got investors lined up in a line of 747s filled with cash ready to invest in this company," the executive remembers James Biden saying."

Paradigm Advisors isn't the only instance of the Biden family capitalizing off the influential former Vice President. Back in 1973 when Joe Biden was a newly elected Senator, his younger brother James, took advantage of the family name.

The Intercept: "In 1973, one year after Joe Biden was elected to the Senate at age 29, James Biden opened the nightclub Seasons Change with what Politico, referencing contemporaneous local reporting in Delaware, called "unusually generous bank loans." When James ran into trouble, Joe, as a senator, later complained that the bank shouldn't have loaned James the money. "What I'd like to know," Biden told the News Journal in 1977, "is how the guy in charge of loans let it get this far." The paper investigated, and sources at the bank said that the loan was made because James was Joe's brother."

It also did not take Hunter Biden long to get in on the action upon entering professional life.

The Intercept: "That same decade, in 1996, Hunter Biden got in the game. Fresh out of law school, with thousands of options before him, he chose to go work for MBNA, then a dominant issuer of credit cards, while also serving as Biden's deputy campaign manager. MBNA was one of the most powerful corporations in Delaware, a state with no shortage of major companies thanks to its lax tax and regulatory approach, and has since been absorbed by Bank of America. Biden in the 1990s was known half-jokingly as the senator from MBNA, though he didn't find it funny. "I'm not the senator from MBNA," he said in 1999."

The relationship between Hunter and MBNA became a political problem for the Obama campaign in 2008, pushing them to defend Hunter's work on behalf of the bank after the relationship caused negative press.

Upon Joe becoming Vice President, Hunter's financial dealings transversed the water's edge and moved into international territory. Hunter entered into business with John Kerry's stepson Chris Heinz to form an investment firm, Rosemont Seneca, that would operate in China. Once again, Hunter's father enters the picture.

The Intercept: "In 2012, Archer and Hunter Biden connected with Jonathan Li, who ran a Chinese private equity fund, Bohai Capital, and began talks about working together. They did a large real estate deal together in 2013 and began setting up a joint fund. In late 2013, Hunter Biden traveled with his father on official business to China, where he introduced the vice president to his partner, Li."

The financial relationship between Li and Hunter continued as the joint fund invested in facial-recognition technology that has been used as part of a growing crackdown on China's ethnic minority Muslim population.

That brings us to Ukraine, where Hunter's financial dealings reached a point that made Heinz so uncomfortable that he ended his lucrative relationship with his previous investment partners.

Hunter and another business partner were offered seats on the board of a Ukranian natural gas firm called Burisma Holdings. Heinz strongly advised against joining the board and cut ties with his partners after Hunter did not heed those warnings. The Obama administration also was concerned about the arrangement.

The Intercept: "Heinz, through a spokesperson, told the Washington Post that he strongly objected to Hunter Biden and Archer taking the board seats. "Mr. Heinz strongly warned Mr. Archer that working with Burisma was unacceptable. Mr. Archer stated that he and Hunter Biden intended to pursue the opportunity as individuals, not as part of the firm," the Post reported. "The lack of judgment in this matter was a major catalyst for Mr. Heinz ending his business relationships with Mr. Archer and Mr. Biden."



"Obama administration officials, too, were concerned. Amos Hochstein, the special envoy for energy policy, raised the question with Biden, the New Yorker reported."

Joe Biden himself denies ever talking about the problematic relationship with his son, but Hunter denies this telling the New Yorker that they did.

Hunter Biden's "web of interests" will continue to draw scrutiny from Republicans, Democrats, and the media as Joe Biden's campaign for President continues. The family has a long history of cashing in on the family name and there's no indication that it would stop in a potential Biden administration.
As The Intercept notes, "that's corruption" and Joe Biden will have to answer for it.
Keep tabs on the Democrats. Sign up for news.
Keep tabs on the Democrats. Sign up for news.