If Heitkamp Opposes Tax Reform She's Betraying North Dakota Voters
Now that Congress is back in session, the push to pass tax reform is kicking into high gear. Toward that effort, Donald Trump is headed to North Dakota today to promote the urgent economic need for tax reform. North Dakota is a logical destination for Trump, given that it is one the states that gives […]
September 6, 2017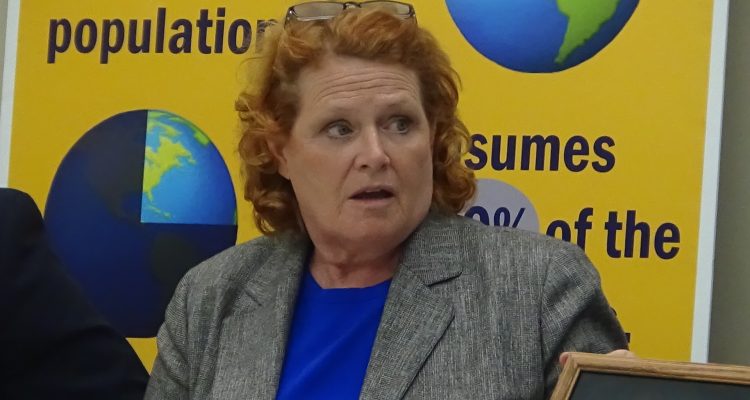 Now that Congress is back in session, the push to pass tax reform is kicking into high gear. Toward that effort, Donald Trump is headed to North Dakota today to promote the urgent economic need for tax reform. North Dakota is a logical destination for Trump, given that it is one the states that gives him the highest approval ratings:
"President Donald Trump's approval rating is 59 percent in North Dakota, according to a poll released Monday, July 24. The Gallup poll shows the Republican president's approval rating in North Dakota is second only to West Virginia, where it sits at 60 percent. In South Dakota, it's 57 percent, good for third-highest."
Perhaps cognizant of Trump's continuing popularity in the state, Senator Heidi Heitkamp is joining him on Air Force One for the trip. Yet a look at Senator Heitkamp's record this year shows that voters will perceive her as very much opposed to Trump if she does not back tax reform:
Heitkamp votes with Trump just 50% of the time, but with liberal New York Senator Chuck Schumer 79% of the time.
Heitkamp said that her grade of Trump's performance would not be generous, and the North Dakota Democrat graded Trump's budget as an "F."
Heitkamp voted against five of Trump's Cabinet nominees, and 40% of his judicial nominees.
Senator Heitkamp is acutely vulnerable on taxes because her past record is so poor. In 2015, 2014, and 2013, Heitkamp received an "F" grade from the National Taxpayers Union. Heitkamp has also voted many times in favor of the death tax, a tax the North Dakota Farm Bureau called an "onerous burden for family farms and ranches."
North Dakota voters sent a clear signal last year that they want common sense solutions like tax reform passed in 2017. If Senator Heitkamp stands against the wishes of these voters and opposes tax reform, it will provide even more evidence that she is out-of-touch with her constituents.
Keep tabs on the Democrats. Sign up for news.
Keep tabs on the Democrats. Sign up for news.