Joe Biden Attempts to Rewrite His Record on Building State Prisons
Biden's claim on funding state prisons is misrepresenting his own record.
July 9, 2019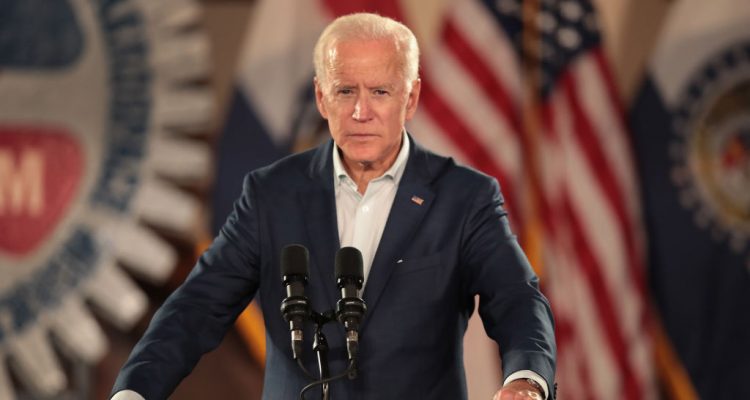 Joe Biden has been under fire for his lead role in crafting the 1994 crime bill that resulted in mass incarceration, and severe backlash during his 2020 campaign.
Over the weekend, Biden attempted to alter his record on a hotly criticized part of the crime bill: massive amounts of funding for constructing state prisons. The Violent Crime Control and Law Enforcement Act included billions of dollars for states to construct prisons to house the increasing number of inmates.
Biden claims that he did not support the billions of dollars in the bill, even though he has repeatedly claimed it was the 'Biden Crime Bill' and was the chairman of the committee that wrote it.
CNN: "I didn't support more money to build state prisons. I was against it. We should be building rehab centers and not prisons," he said Saturday.
Biden's claim is misrepresenting his own record, according to CNN's KFile.
"Facts First: Biden expressed unequivocal support, in both 1994 and in the years following, for the law's billions in funding to build state prisons, including in his home state of Delaware. He argued in 1994 that the law should include less money for prison construction than Republicans wanted to spend — but he emphasized that he too wanted to spend billions.

"The bipartisan law included a multitude of provisions, some preferred by conservatives and some preferred by liberals. Biden made clear at the time that he did not support all of them. But he also made clear, over and over again, that he thought it was a good idea to spend more money on building and expanding state prisons.

"Biden's campaign did not dispute our conclusion that Biden did support this kind of spending.

"'Vice President Biden was referring to how Republicans wanted to provide more money for prison construction than he felt was right,' said campaign spokesperson Andrew Bates."
Biden was haphazardly trying to blur the line in order to convince Democrats in South Carolina and progressives that he was against the prison funding.
"Biden could accurately say that he did not want to spend as much on state prison construction as the other party. In an August 1994 press conference, he argued that the $10 billion in prison funding included in the latest version of the bill was "too much money on prisons." He said, "I don't want that money. And I like the figure that I wrote in my bills: $6 billion."

"He concluded, though, that he accepted the $10 billion figure as a matter of "compromise." And before and after the press conference, he made a vigorous case for the principle of spending on state prisons."
Biden will continue to take heat for the 'Biden Crime Bill' as the primary rolls on. And people will continue to hold him accountable for his attempts to change his past record in order to conform to the modern Democratic Party.
Keep tabs on the Democrats. Sign up for news.
Keep tabs on the Democrats. Sign up for news.