Joe Biden's Cabinet Nominees Face Full Day of Scrutiny in the Senate
January 19th included five different confirmation hearings for some of the most important Cabinet positions in Biden's administration.
January 20, 2021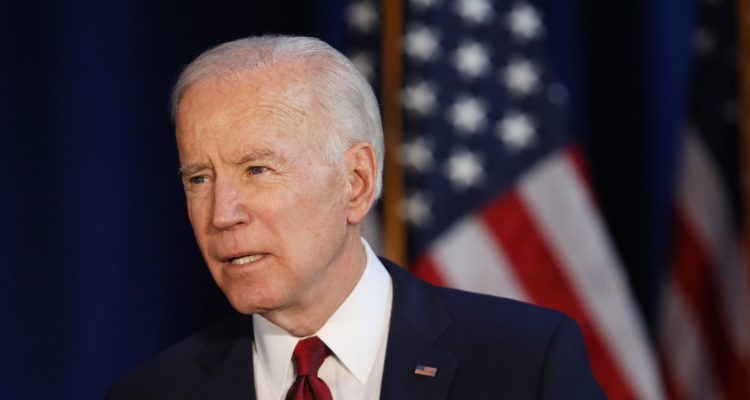 January 19th included five different confirmation hearings for some of the most important Cabinet positions in the Biden Administration. Nominees for Secretary of the Treasury, Homeland Security, State, and Defense joined the nominee for Director of National Intelligence in reviews of their records before the relevant Senate committees. 

There were some notable exchanges between Senators and nominees that set expectations for the Administration ahead, and there were also exchanges that deserve additional scrutiny:
Avril Haines
Senator Ron Wyden asked Avril Haines, who was Deputy Director of the CIA at the time, about the CIA hacking into Senate Intelligence Committee computers during the committee's writing of a comprehensive report on CIA torture activities.

Specifically, Wyden asked if Haines acknowledged that it was wrong for the CIA to hack into Senate computers and if she agreed that there should be increased accountability for individuals responsible for failures at the CIA. Haines cited an apology from then CIA Director James Clapper and acknowledged the hacking was wrong, while also agreeing to increased accountability.
However, the reality of what happened at the time is far more complicated than this quick innocuous exchange indicates…
Salon: "In 2015, when Haines was CIA deputy director, CIA agents illegally hacked the computers of the Senate Intelligence Committee to thwart its investigation into the spy agency's detention and interrogation program. Haines overruled the CIA's own inspector general in failing to discipline the CIA agents who violated the U.S. Constitution's separation of powers. According to former CIA whistleblower John Kiriakou, she not only shielded the hackers from accountability but even awarded them the Career Intelligence Medal."

Senators Cornyn and Rubio both questioned Avril Haines about her role as a principal at WestExec Advisors, a swampy consulting firm that has been dubbed Joe Biden's 'Cabinet in waiting,' where highly influential former (and now future) government officials developed business relationships with lucrative clients.
Senator Cornyn's exchange with Haines was particularly revealing. Haines tried to downplay her title as "Principal" at the firm by saying she would work at the firm "less than one day per month." Well, for less than 12 days of work, Haines made over $54,000 from the firm, which is quite a staggering amount.
Janet Yellen
Janet Yellen was asked whether raising the minimum wage would have an adverse effect on the American economy. She said that raising the minimum wage would result in job loss that is "very minimal if anything."
However, In 2014, Yellen acknowledged CBO's finding that raising the minimum wage from $7.25 to $10.10 could eliminate 500,000 jobs.
And, In 2019, the CBO found that raising the minimum wage to $15 could eliminate as many as 3.7 million jobs, with 1.3 million eliminated jobs being the median estimate.
Alejandro Mayorkas
Senator Rob Portman (R-Ohio) broke down an Inspector General report revealing that Mayorkas used his position to show favoritism and provide special access to politically-powerful Democrats, including Hillary Clinton's brother.
Then, later in the hearing, Senator Tom Carper (D-DE) solidified the IG's allegations stating that Mayorkas has indeed been found to be "guilty" of "creating the appearance of favoritism."
Alejandro Mayorkas also confirmed that the Obama/Biden administration built the facility that put children in cages but failed to adequately answer questions on the Biden administration's virtually-open-borders immigration plan. This caused Senator Josh Hawley (R-MO) to block any swift consideration of Mayorkas for DHS secretary.
Tony Blinken
In response to a question from Senator Ron Johnson (R-WI), Tony Blinken admitted that President Trump was right to be tough on China.
This follows repeated criticism from President-elect Joe Biden and his campaign on President Trump's stance on China, including Biden's comment that President Trump's actions to hold China accountable during the coronavirus outbreak were "nakedly xenophobic."

Blinken also claimed during the hearing that Quasem Soleimani's death — who was one of the most powerful terrorists in the world — made America "less safe, not more safe.
Lloyd Austin
Joe Biden has previously vowed to return to the misguided Iran Nuclear Deal, but there are concerns and hurdles to returning immediately. That includes the deep distrust that still exists from the way the Obama Administration negotiated in secret and lied to the public.
Biden has signaled his intentions by putting together a foreign policy team that looks much like the one that worked for President Obama during the negotiation of the deal. However, during the confirmation hearings on January 19th, two Biden cabinet choices sent mixed messages about how the administration is going to approach Iran.
Keep tabs on the Democrats. Sign up for news.
Keep tabs on the Democrats. Sign up for news.