Joe Biden's Fundraising Struggles Indicate a Campaign in Trouble
Biden's weak fundraising and unsustainable spending will have lasting effects on his candidacy, potentially dooming him before the first vote is cast.
October 18, 2019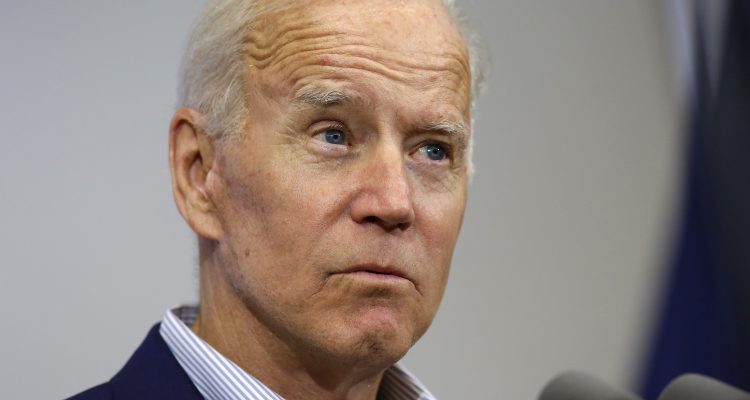 Washington Post: Biden entered fourth quarter with significantly less money than his top competitors, filings show

"The former vice president entered the final quarter of 2019 with significantly less cash on hand than other candidates who are leading in polls or fundraising. And his share of low-dollar donations — which can signal enthusiasm for his candidacy — was significantly lower."

CNN: Joe Biden spent more than he raised in the third quarter of 2019

"The cash Biden has remaining a little more than three months before the Iowa caucuses puts him at a financial disadvantage to rivals such as Sen. Bernie Sanders of Vermont, who reported having more than $33 million stockpiled for the primary slog ahead."

Vanity Fair: Biden's Troubled Fundraising Spooks Donors as Fourth Quarter Kicks Off

"…while the 2020 candidate took in $15.7 million in the third quarter, Biden's campaign only has $8.9 million on hand going into the fourth quarter. And with the Iowa caucuses rapidly approaching in February, his donors are reportedly starting to get nervous about Uncle Joe making it to the finish line."


"…while another max contributor said the campaign's dwindling cash on hand was a "handicap" going into the fourth quarter. "We all thought he would be better than this," the donor told CNBC. Some Biden bundlers expressed concern to CNBC about where they'll get big checks for Biden from in the future, now that most of their donors have already contributed the maximum $2,800 donation they're allowed to give."

Time: Joe Biden's Fundraising Numbers Raise Questions for His Campaign

"If he continues to spend his third-quarter average of roughly $196,120 a day and continues to raise $174,904 each day, he can grind out until Election Day. But his future finances get ugly if he wants to build beyond the current footprint."

CNN: The worst news for Joe Biden Tuesday had nothing to do with the debate

"Unfortunately for Biden, however, there is no store of gold doubloons. He spent more than he raised and he has half (or less) of the cash on hand than his main rivals for the nomination. That's bad stacked on bad, with bad slathered on top."

New York Times: In Democratic Fund-Raising, Joe Biden Falls Far Behind

Jennifer Palmieri: "His supporters will see he does not have enough money, and either that will prompt a bunch of money to come in in the fourth quarter, or he's going to be in very rough shape."


"Because you can't run a serious primary campaign on $9 million," she added.

The Daily Beast: Joe Biden, Bleeding Cash, Spent Nearly $1 Million of Private Jets

I mean…just read about all the money the campaign is spending to raise more money, jet around the country, and get consultants to tell them what to say.
McClatchy: Democrats sound the alarm on Biden's campaign cash woes

"Biden's path to the nomination depends on being able to advertise and organize in the Super Tuesday states," Dan Pfeiffer, a former adviser to President Barack Obama, said on Twitter. "Unless something changes dramatically in Q4, he doesn't have the money to run full campaigns in the early states let alone what comes after"

Bloomberg: Biden's Campaign Is Short on Cash When It Needs It the Most

"It's coming close to make-or-break time for Biden," said Sheila Krumholz, executive director of the Center for Responsive Politics, which tracks political fundraising. "It's hard to see how he makes that up when the gap has grown as much as it has."


"Such shortfalls are rare for successful campaigns, Krumholz added."
Keep tabs on the Democrats. Sign up for news.
Keep tabs on the Democrats. Sign up for news.