Joe Biden's History of Plagiarism Hurts His Presidential Ambitions Again
Biden's Plagiarism Problems Stem Back to Law School and Short-Lived 1988 Presidential Campaign.
June 7, 2019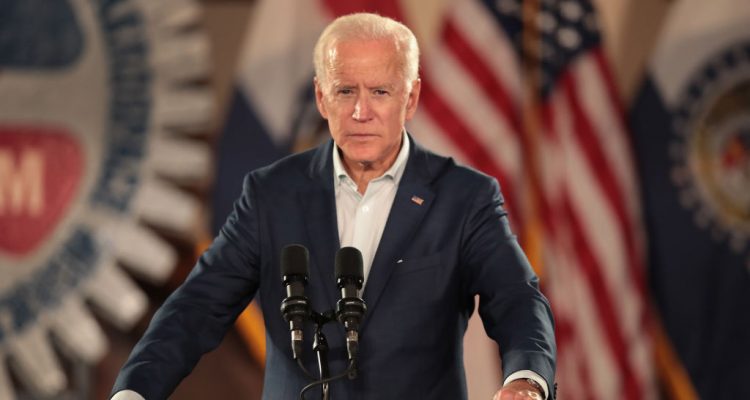 After already having one presidential campaign derailed by allegations of plagiarizing a speech, Joe Biden is now dealing with accusations that both of his foundational policy proposals were taken from other sources.
Biden's team carefully planned a roll-out of his new environmental policy proposal paired with a visit to New Hampshire. However, nothing seemed to go to plan. Biden's visit was filled with the usual Biden miscues, including an awkward joke about behavior towards women, odd stories that staff admitted probably weren't entirely accurate, and the use of erroneous statistics on stage.
Back at campaign headquarters, his staff was grappling with revelations that portions of his new environmental proposal plagiarized from the Blue Green Alliance and the Carbon Capture Coalition. Further examination of the plan by the Daily Caller revealed additional instances in which Biden's team produced keenly similar looking excerpts to material from outside special-interest groups.
While not responding to the Daily Caller, Biden's team told Business Insider that "the missing citations were inadvertently excluded.
Business Insider: "Democratic presidential candidate and former Vice President Joe Biden released on Tuesday a comprehensive proposal to combat global climate change, adding to the mix of candidates who have made rolling back dangerous emissions a central tenet of their campaigns.

"But multiple sentences in Biden's proposal appear to lift passages from letters and websites for different organizations. The copied sentences are particularly notable due to Biden's past history of plagiarism, which played a major role in tanking his 1988 presidential campaign."

……

"The Biden campaign told INSIDER, "Several citations were inadvertently left out of the final version of the 22-page document. As soon as we were made aware of it, we updated to include the proper citations."
CNN's John King called Biden's campaign "lazy," arrogant," and "amateur" soon after the scope of the plagiarizing was revealed in the press.
This isn't the first instance of plagiarism during Biden's 2020 campaign, though. Soon after the first accusation of the campaign was reported, the Washington Post analyzed Biden's education plan and found similar instances of the campaign "lifting language from other groups."
Washington Post: "Joe Biden's presidential campaign lifted language without credit, at times word for word, when crafting its education and climate plans, incidents the campaign acknowledged and said were inadvertent.

"The incidents appeared to be staff errors when detailing Biden's policies, and they underscored how hastily his campaign was attempting to put out specific proposals. But the issue was a particularly sensitive one for Biden, whose 1988 campaign was derailed after he plagiarized, in speeches, rhetoric used by British politician Neil Kinnock."
The most alarming thing for Biden is that while he is rolling out policies in quick succession to appeal to Democratic primary voters who are craving details, the plagiarism scandal proves that the candidate and his team are not taking the policy details as seriously as they should.
Plagiarism allegations played a significant role in sinking Biden's 1988 presidential campaign after multiple instances of him lifting content for speeches came to light. In February of 1987, before announcing his candidacy for the nomination, Biden took from a Robert Kennedy speech and said that the remarks were written for him. They clearly were not. Robert Kennedy's speeches weren't the only ones to be taken by Biden. He also lifted language and syntax from Hubert H. Humphrey.
His most infamous plagiarizing from a speech was during one of the Democratic primary debates where he used an anecdote and language originally spoken by British Labor Leader Neil Kinnock. From the New York Times:
"A debate in Iowa the next month would prove far more damaging. On the drive to the venue, Mr. Biden found himself without a closing statement. An aide, David Wilhelm, suggested he repurpose something that had been working well on the trail: a refrain — credited to Neil Kinnock, the British Labour Party leader — about giving citizens "a platform upon which to stand," with anecdotes from Mr. Kinnock's family of Welsh coal miners.

"Not long before, Mr. Biden had received a videotape of Mr. Kinnock's remarks from Bill Schneider, a writer and political commentator. The candidate instantly admired their emotional power. At campaign events, Mr. Biden had repeatedly attributed Mr. Kinnock's words properly. At the debate, compressing his closing argument into the allotted time, he did not."
Language for speeches initially spoken by other politicians wasn't the only material Biden had borrowed in the past. During his 1988 Presidential run, Biden admitted to "lifting five pages from a law review article for a brief he wrote in a legal methods class at the University of Syracuse."
This mistep reveals a lack of attention to detail and the level of priority that Biden's team has assigned to policy proposals. It's an ominous sign for the candidate as he navigates the field in a new Democratic party that has run left of the lane Biden occupies.
Keep tabs on the Democrats. Sign up for news.
Keep tabs on the Democrats. Sign up for news.