Joe Biden's Year in Review: What 12 Months of Failure Looks Like
The past 12 months have been defined by one crisis after another thanks to the Biden-Harris administration's failed leadership.
January 20, 2022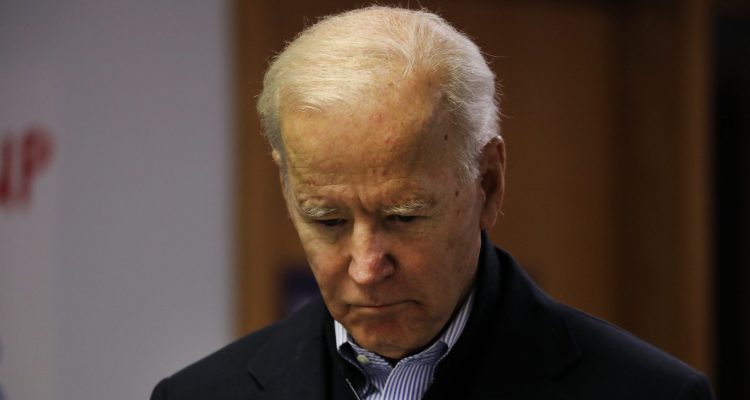 "Tumultuous first 12 months." "Disappointing." "Very unsuccessful."

The reviews are in for Joe Biden's first year in office, and they're not pretty.

From the crisis at our southern border, to a depleted economy, to an embarrassing performance on the world stage, the Biden-Harris administration's time in office has been a disaster of epic proportions. Here's a look at their most noteworthy failures:

Biden's Border Crisis

A record number of immigrants surged to the southern border under Joe Biden and Kamala Harris' watch. What started out as a border crisis quickly turned into a national security, health, and humanitarian crisis while the Biden administration buried their heads in the sand.

In March 2021, Biden tried to write off the influx of migrants at the border as a seasonal event. But nearly a year into his administration, the numbers proved him dead wrong.

Deadly Afghanistan Withdrawal

Joe Biden's chaotic withdrawal from Afghanistan left 13 American service members dead and thousands of citizens and allies stranded behind enemy lines.

Democrats, former Obama administration officials, and U.S. allies criticized Biden's botched withdrawal as a "moral and operational failure." Meanwhile, Joe Biden's incompetence shined through after claiming a Taliban takeover of Afghanistan was not inevitable following the withdrawal of U.S. troops.

Surging Inflation

Inflation rose to a 40-year high thanks to Joe Biden and Kamala Harris' reckless economic policies. Prices skyrocketed on everything from food, to energy, to used cars, to clothing – leaving hard-working Americans to foot the bill.

Meanwhile, the Biden administration dismissed inflation as being temporary, and Democrats ignored their constituents' inflation fears while forging ahead with their big-spending agenda.

Rising Gas Prices

Americans also faced pain at the pump as gas prices hit a 7-year high. In some parts of the country, such as Los Angeles, drivers were paying $4.42 a gallon, the highest in nearly a decade.

But instead of tackling the issue head on, the Biden-Harris administration decided to throw up their hands and point fingers at OPEC. Energy Secretary Jennifer Granholm even bursted out laughing when asked about the White House's plan to lower gas prices and increase U.S. oil production.

Collapsing Legislative Agenda

Senate Democrats abandoned Joe Biden's "Build Back Better" reconciliation package after failing to come to an agreement within their own caucus. Then, Senator Schumer forced vulnerable Democrats to walk to the plank on the filibuster for their already "doomed" election takeover bill.

Failure to "Shut Down the Virus"

In October 2020, Joe Biden said he would "shut down the virus." Then, in July 2021, he declared independence from COVID-19 and celebrated what he deemed to be a "heroic" vaccination campaign.

But five months later, as COVID continued to surge, Biden put the responsibility of addressing COVID on state lawmakers saying "there is no federal solution." Meanwhile, Americans continue to face a record number of new COVID cases and a testing shortage across the country.

Bottom line: More than a third of the country gave Joe Biden an "F" for his first year in office, and for good reason. The past 12 months have been defined by one crisis after another thanks to the Biden-Harris administration's failed leadership.
Keep tabs on the Democrats. Sign up for news.
Keep tabs on the Democrats. Sign up for news.