February 6, 2018
Joe Manchin Is A Scared Hypocrite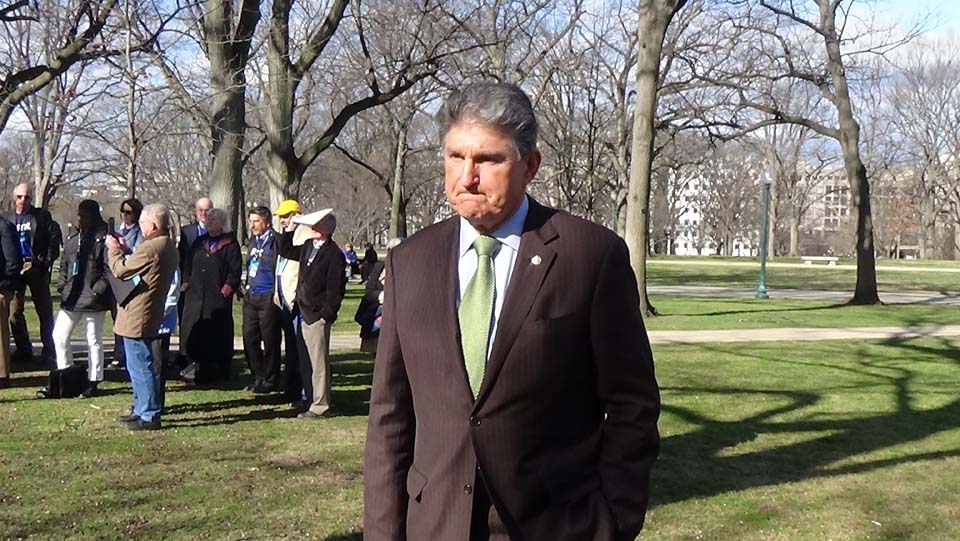 Senator Joe Manchin supported Hillary Clinton in 2016. In that election, Clinton lost Manchin's state of West Virginia by 42.2%. Now, Senator Manchin is running for re-election, and judging by a new story in CNN, he's clearly terrified by his electoral prospects.
According to CNN, Senator Manchin is circulating a pledge in which he begs his fellow Senators to not donate to candidates running against Senate incumbents, nor campaign against them:
The non-binding pledge addresses five actions, according to a copy of the document provided to CNN. Anyone who signs it would be promising (1) not to campaign against sitting colleagues; (2) not to directly fundraise against them; (3) not to distribute any direct mail against them; (4) not to appear in or endorse any ads directed at them and (5) not to use or endorse social media campaigns that attack them.
Yet, a look at Senator Manchin's history shows how self-serving this pledge really is. Back in 2014, Senator Manchin donated $1,000 to the campaign of Alison Lundergan Grimes, Senate Majority Leader Mitch McConnell's opponent, while also putting out a statement in which he took a "a veiled jab at Senate Minority Leader Mitch McConnell":
Sen. Joe Manchin (D-WV) waded into the Kentucky Senate race on Wednesday by issuing a statement praising Democratic nominee Alison Lundergan Grimes for her "commitment to coal." The move by the consciously bipartisan Manchin is a veiled jab at Senate Minority Leader Mitch McConnell (R-KY), who has made coal a major issue in the race and has sought to tie Grimes to President Barack Obama's agenda of gradually replacing coal with cleaner energy sources.
Manchin's partisan actions in 2014 show he had no problems with campaigning against a fellow Senator when it wasn't his political career on the line. Now though, all his pledge does is shine a bright line on his massive hypocrisy.