Kamala Harris's Unserious Debate Performance Filled with False Claims, Evasive Answers
Let's take a look at a few of her whoppers.
October 8, 2020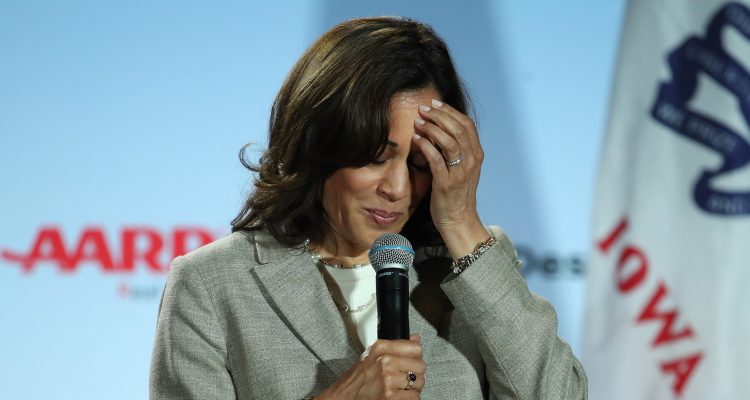 Kamala Harris had an uneven debate performance with a lot of false accusations, mistruths, and unserious claims that flew in the face of established facts. Let's take a look at a few of her whoppers.
CLAIM: Harris claimed that President Trump called the coronavirus a "hoax."
Numerous fact-checkers have disputed Harris's claim, calling it false.
CLAIM: Harris Said, "But I want to talk about the connection between what Joe and I will do and my record, which includes, I was the first statewide officer to institute a requirement that my agents would wear body cameras and keep them on full-time."
But one of Harris's in-state new outlets the Sacramento Bee has a different take on the situation when it fact-checked a similar claim Harris made in a primary debate in 2019.

Sacramento Bee: Debate fact check: Kamala Harris's body camera comments didn't tell full story of her record
"When confronting Biden about his record, she spoke about actions she took as California's attorney general, saying, 'I was very proud to put in place a requirement that all my special agents would wear body cameras and keep those cameras on.'


"It's true the California Department of Justice became the first statewide law enforcement agency in the country mandating officers wear body cameras, but that requirement only applied to people working for Harris. It did not extend to all local police officers across the state.

"In 2015, Harris told The Sacramento Bee she didn't support statewide standards regulating the use of officer-worn body cameras. She wanted local agencies to set their own regulations."
CLAIM: Vice President Pence pointed out that Biden and Harris have both embraced radical energy policies such as ending the use of fossil fuels. Harris shook her head as Pence spoke, refuting the charge. Unfortunately, for Senator Harris, the Boston Globe and Joe Biden say otherwise.
Boston Globe: "In the end, he returned to Beaulieu.

"'But kiddo, I want you to just take a look, OK? You don't have to agree, but I want you to look into my eyes,' Biden said. 'I guarantee, I guarantee we are going to end fossil fuel.'"

And lastly, in a repeat of Joe Biden's dodge in the Presidential debate, Harris dodged repeatedly on whether they would seek to pack the Supreme Court.
Keep tabs on the Democrats. Sign up for news.
Keep tabs on the Democrats. Sign up for news.