Key Lawmakers Oppose Biden's Tax and Spend Plan as He Misleads Americans About the Number of Jobs It Will Create
The Biden Administration Used Misleading Messaging to Sell its Plan as Key Congressional Democrats Oppose Specific Provisions in the Proposal
April 6, 2021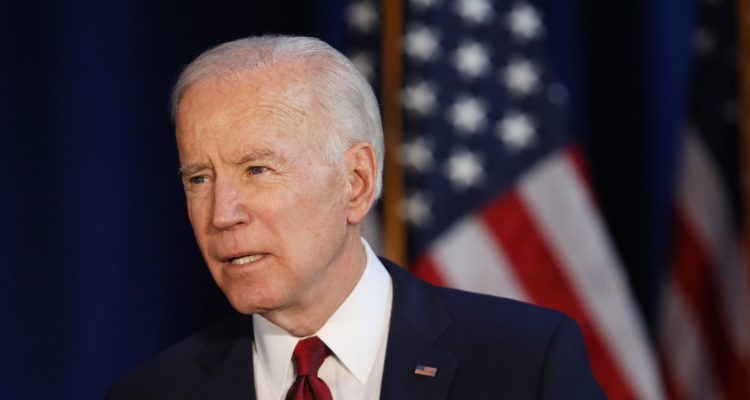 President Biden's 'tax and spend' plan is facing large hurdles as key House and Senate Democrats have publicly ruled out key parts of the plan, with many other Senate Democrats privately expressing strong feelings.

Politico: "On Monday, Manchin told West Virginia radio host Hoppy Kercheval that Biden's plan to pay for infrastructure by raising the corporate tax rate to 28 percent is a non-starter and that 'this whole thing here has to change.'" 


Politico: "'The bill, basically, is not going to end up that way,' Manchin said in his Monday radio interview. 'If I don't vote to get on it, it's not going anywhere. So we're going to have some leverage here. And it's more than just me, Hoppy, there's six or seven other Democrats that feel very strongly about this.'"


Politico: "Indeed, Manchin is no outlier. A few hours later at the Capitol, Sen. Mark Warner (D-Va.) said Monday that he needs to have more input into the White House's plan than he's received so far: 'I expect to have that input before there's any package I could support.'"

To partially pay for the roughly $2 trillion infrastructure package, Joe Biden plans to increase the corporate tax rate from 21 percent to 28 percent — a move that is projected to hurt many middle-class Americans and breaks a campaign promise to not raise taxes on the middle-class. 

Tax Foundation: "We estimate that raising the federal corporate tax rate to 28 percent would reduce long-run economic output by 0.8 percent, eliminate 159,000 jobs, and reduce wages by 0.7 percent."


Tax Foundation: "Workers across the income scale would bear much of the tax increase. For example, the bottom 20 percent of earners would on average see a 1.5 percent drop in after-tax income in the long run."

Wall Street Journal: "Middle-income households would see tax hikes averaging $260 in 2021, mostly because of the indirect effects of corporate tax increases."

One of President Biden's biggest selling points is the clean energy jobs his 'tax and spend' package is expected to create. However, the wage gap between the new energy jobs and current fossil fuel jobs would leave thousands of workers earning less money under Biden's new plan.

Politico: "Energy industry workers employed by solar and wind power companies earn significantly less than those who mine coal or drill for natural gas, according to data compiled by former Energy Secretary Ernest Moniz's clean energy think tank. For example, the median wage for solar workers is $24.48 an hour compared with $30.33 for those employed by the natural gas sector, which amounts to a roughly $12,000 annual wage gap.


"These wage disparities threaten to undermine Biden's promise that the nation can launch a multitrillion-dollar assault on climate change while growing its economy and transitioning workers to well-paying jobs."

To sell the proposal to the public, President Joe Biden and top administration officials have to inaccurately describe the number of jobs that the Biden Team's favorite economist is estimating to be created from the infrastructure portion of his plan.
Bottom Line: The Biden Administration's 'tax and spend' plan is in its initial stages and is already facing tough opposition in public and private from key Congressional Democrats. Additionally, the President and key administration officials have already had to inaccurately describe the already friendly economic estimates to sell it to the public.
Keep tabs on the Democrats. Sign up for news.
Keep tabs on the Democrats. Sign up for news.