MA Voters Want Deval Patrick Over Elizabeth Warren For 2020 Dem Nomination
A new Suffolk University/Boston Globe poll released today shows that Massachusetts voters aren't interested in Senator Elizabeth Warren's anticipated run for the presidency. This is the second poll this fall bearing bad news for Warren from her home state. Even worse, Massachusetts voters would prefer that another Bay State politician, Deval Patrick, make a run instead: […]
October 29, 2018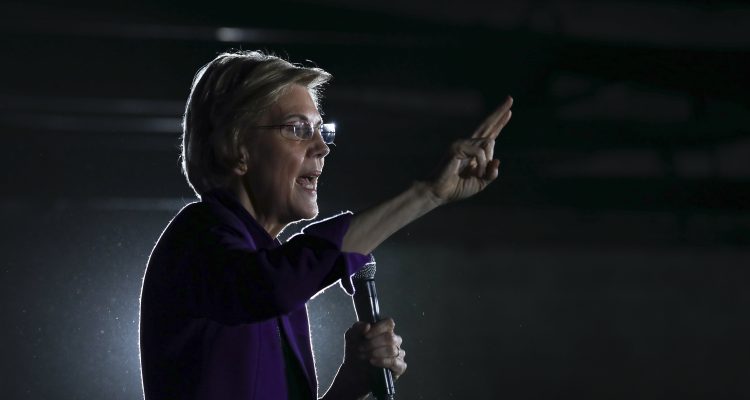 A new Suffolk University/Boston Globe poll released today shows that Massachusetts voters aren't interested in Senator Elizabeth Warren's anticipated run for the presidency. This is the second poll this fall bearing bad news for Warren from her home state. Even worse, Massachusetts voters would prefer that another Bay State politician, Deval Patrick, make a run instead:
The Boston Globe: "But the survey was not all good news for Warren, who has said that she would 'take a hard look' at running for president after the midterm elections. Sixty-eight percent of voters say they don't think she should make a White House run, and many said if they had to choose, they would prefer it be former governor Deval Patrick — not her — seeking the Democratic Party's nomination in 2020.
Fifty-one percent said they would opt for Patrick, compared to just 21 percent for Warren. Patrick, who has spent time campaigning for other Democrats in tough midterm election fights, has said that a presidential campaign is on his 'radar screen.' 'Is this the Massachusetts voters saying 'tough love' [to Warren]?' mused David Paleologos, director of the poll. "People are saying we love you, we'll vote for you, you've done a great job for Massachusetts, but we don't want you to run for president. 'She's a very polarizing figure,' he added."
Keep tabs on the Democrats. Sign up for news.
Keep tabs on the Democrats. Sign up for news.