Majority PAC Embroiled In Menendez Trial
The latest Democratic entity to be caught up in Senator Robert Menendez's corruption and bribery trial is the Harry Reid-connected super PAC, Majority PAC. According to prosecutors, Salomon Melgen used $600,000 in contributions, earmarked for Senator Menendez, to bribe the New Jersey Senator: "Prosecutors at the trial of Menendez and Melgen, his co-defendant, allege the […]
October 4, 2017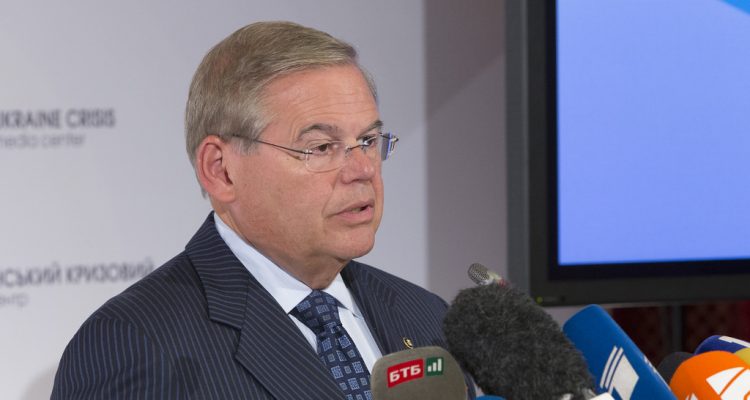 The latest Democratic entity to be caught up in Senator Robert Menendez's corruption and bribery trial is the Harry Reid-connected super PAC, Majority PAC. According to prosecutors, Salomon Melgen used $600,000 in contributions, earmarked for Senator Menendez, to bribe the New Jersey Senator:
"Prosecutors at the trial of Menendez and Melgen, his co-defendant, allege the $300,000 check was part of about $750,000 in political contributions Melgen made to bribe Menendez, his friend, to take action to help him with the Medicare billing dispute, a port security contract dispute in the Dominican Republic and to secure visas for the doctor's foreign girlfriends. Perry testified that he agreed to forward the memo to Reid."
Jake Perry, the managing fundraising consultant for Majority PAC, also testified today that Melgen used his big money donations to get information on his Medicare case to Harry Reid:
"Two days after writing a second $300,000 check to a Democratic super PAC, a donation earmarked to help Sen. Bob Menendez's 2012 reelection campaign, Florida eye doctor Salomon Melgen sent an email to one of the group's top fundraisers bringing up his $8.9 million Medicare dispute in which he was allegedly trying to get officials to intervene… The October 2012 email Melgen authored was sent to Jake Perry, then the managing fundraising consultant for Majority PAC, a super PAC tied to then-Senate Majority Leader Harry Reid, for whom Perry once worked as a staffer."
The botom line? No one is coming out of Senator Menendez's trial looking good — national Democrats, especially.
Keep tabs on the Democrats. Sign up for news.
Keep tabs on the Democrats. Sign up for news.