Mark Kelly Owes Arizona Voters an Explanation for His Blatant Dishonesty
Kelly's windfall from corporate interests goes unmentioned in his new ad slamming politicians who get windfalls from corporate interests.
March 16, 2020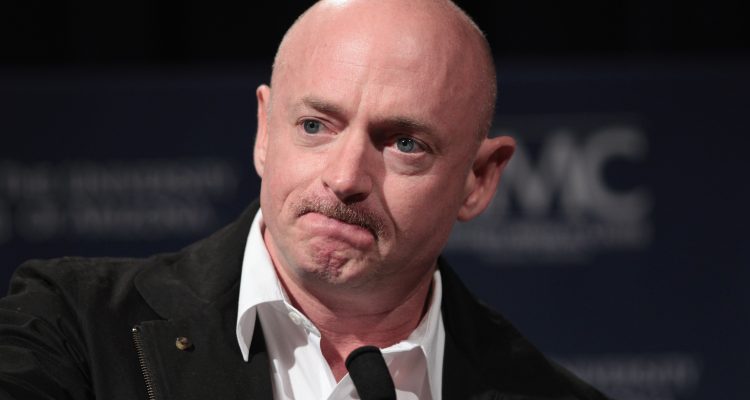 Mark Kelly has spent much of his senate campaign decrying campaign financing that he deems unsavory, including donations from corporate PACs and various business industries. One of the notable examples is pharmaceutical companies.

Last week, the Senate candidate started running a campaign ad decrying politicians who take money from pharmaceutical companies. What the ad doesn't mention is that Kelly spent years giving paid private speeches to corporations, including the very same pharmaceutical companies he now labels as corrupt.

The Intercept: "From 2012 to 2018, as a private citizen, Kelly gave a raft of paid speeches to pharmaceutical and healthcare industry companies, including Optum, UnitedHealth's fastest growing subsidiary; AmerisourceBergen, which was under recent federal investigation for its involvement in the opioid crisis; Express Scripts, a company that manages prescriptions online; Innovatix, a group health care purchasing organization, and Paradigm, a hospital and healthcare company focusing on worker's compensation."

A recent financial disclosure form that Mark Kelly released during the middle of a Presidential debate shows that he has taken at least $1.8 million from corporate interests over the past eighteen months.

The majority of Kelly's speaking engagements were given before he filed to run for the U.S. Senate. However, he still gave numerous high-paid speeches after becoming a candidate and becoming responsible for outlining a policy agenda sure to be influenced by these corporate interests.

The Intercept: "Since his Senate run began, Kelly has given at least 11 paid speeches to a variety of foundations, academic institutions, and business associations for a total of $256,275. His campaign said the speeches were to fulfill commitments he had made before launching his Senate bid.

"One of the paid speeches delivered after the campaign kicked off was to the Wasatch Speaker Series, which was hosted by the Eminent Series Group and sponsored by Intermountain Healthcare."

Kelly's financial windfall from corporations doesn't stop at his personal bank account. His campaign coffers have also benefited from the money he says is unsavory.

The Intercept: "Though Kelly has not taken cash directly from corporate PACs, his $20.2 million total haul so far includes at least $306,343 from PACs in general, including some which take corporate money."

Despite his claims to be a reformer on campaign finance issues, Kelly's purity claim doesn't hold up to basic scrutiny. The difference between his rhetoric and record highlights the problems with honesty he will have for the rest of the 2020 election cycle.

Keep tabs on the Democrats. Sign up for news.
Keep tabs on the Democrats. Sign up for news.