More of the Same: Biden Family Cashes in on Joe Biden's Government Service
Associates of the VP's son, Hunter, and younger brother, Frank, leverage Joe Biden for personal gain.
November 6, 2019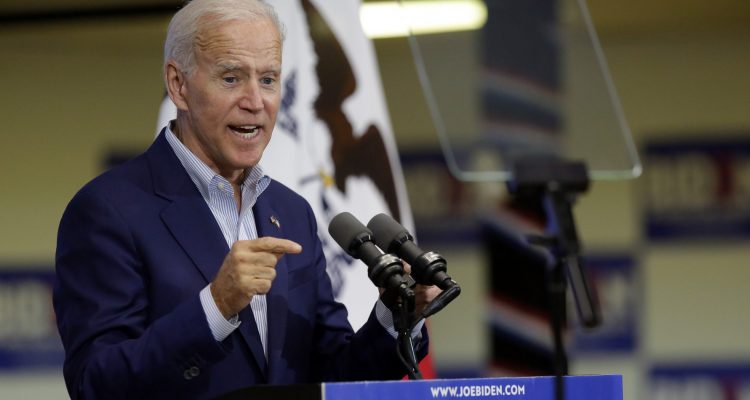 Joe Biden's family takes center stage again as two articles published today show the extent that business associates of Hunter and Frank Biden benefitted from their connections to the former Vice President.
WSJ: Firm Hired by Ukraine's Burisma Tried to Use Hunter Biden as Leverage, Documents Show

Politico: 'A little help from the Vice President'

Hunter Biden's work on the Burisma board has been labeled as a distraction by Joe's campaign, but new documents tell a different story. A consulting firm hired by Burisma used Hunter Biden as leverage to secure a meeting with the State Department with the goal of improving the firm's image in Washington.

WSJ: "A consulting firm hired by Burisma Group mentioned that former U.S. Vice President Joe Biden's son served on the Ukrainian gas company's board so the firm could leverage a meeting with the State Department, according to documents and a former U.S. official.


"The documents—email exchanges between State Department staff members made public this week—show that the consulting firm, Washington-based Blue Star Strategies, used Hunter Biden's name in a request for a State Department meeting and then mentioned him again during the meeting as part of an effort to improve Burisma's image in Washington."

Read the full WSJ article here.

Joe's brother couldn't be left out of the action. An associate of Frank Biden's, Joe Abruzzo, a lobbyist and state lawmaker in Florida who had appropriations oversight over Frank's business priorities, needed assistance in securing the passage of federal legislation to ban the slaughter of horses for meat.

Politico: "The lawmaker, Joe Abruzzo, was a close associate of Frank Biden, the younger brother of then-Vice President Joe Biden. At the time, the younger Biden was looking for state funding for his charter-school business, and Abruzzo sat on a key appropriations subcommittee in the Florida legislature."

Who was there to help Frank and Abruzzo? Frank's brother and Vice President Joe Biden.

Politico: As those involved recounted months later in video-taped remarks for an equine welfare conference, the vice president quickly went to bat.


"I turned also to Frank and said, 'We may need a little help from the vice president and the administration talking to some senators,'" the lobbyist-slash-state-senator, Joseph Abruzzo, recalled in the videotaped remarks.


"Joe Biden, who had already hosted Abruzzo and his client for a meeting at the Naval Observatory, leaned on Mitch McConnell to overcome the minority leader's objections.


"'My brother's long-term relationships in the Senate proved to be the final nail in the coffin to be able to pull this thing forward,' Frank Biden said on the video, recounting the group's successful efforts to change the law."

Read far more detail here on the situation and further business connections between Frank Biden and Abruzzo.

Keep tabs on the Democrats. Sign up for news.
Keep tabs on the Democrats. Sign up for news.