February 2, 2018
Nancy Pelosi's "Crumbs" Tour Stops In Chicago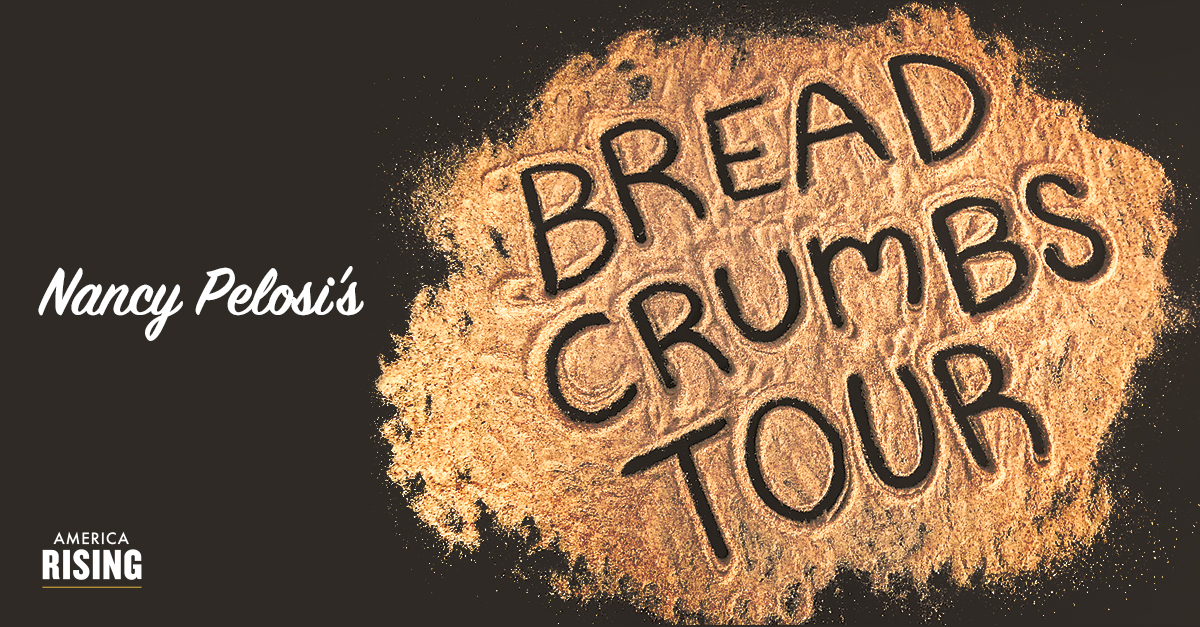 On Groundhog Day, we can fully expect Nancy Pelosi to continue attacking tax reform benefits as part of her "crumbs" tour in Chicago today. Yesterday, at a Massachusetts town hall, Pelosi showed how out-of-touch she is when she disparaged bonuses, wage increases, and lower energy rates as "crumbs."
But will Pelosi really be so out-of-touch as to criticize the below benefits, which Illinoisans are already seeing because of tax reform:
Commonwealth Edison Company (ComEd)
ComEd Said It Planned To Pass Along Approximately $200 Million IN Tax Savings To Customers, Saving The Average Residential Customer An Estimated $2 To $3 A Month On Their Bill. ("ComEd To Cut Your Bill In Light Of Tax Law," Crain's Chicago Business, 1/5/18)
EMKAY, Inc.
EMKAY, Inc. Said It Would Award All Full-Time Employees A $1,000 Bonus. (EMKAY, "EMKAY Uses Tax Reform To Reward Employees," Press Release, January 2018)
MB Financial, Inc.
Chicago-Based MB Financial Announced It Would Raise The Minimum Wage To $15 Per Hour And Pay Bonuses, Affecting Nearly 75 Percent Of The Company's 3,600 Team Members. (MB Financial, "MB Reinvests In Its Communities And Employees," Press Release, 1/2/18)
Wintrust Financial Corporation
Wintrust Financial Corporation Announced It Would Raise Its Minimum Wage To $15 Per Hour, Benefitting Over 600 Employees. (Wintrust Financial Corporation, "Wintrust Announces An Increase In Its Minimum Wage," Press Release, 1/19/18)