NEW: AP Reports 'Medicare For All' Projected To Cost $32.6 Trillion
$32.6 trillion over 10 years. A new study from the Mercatus Center at George Mason University finds that is the projected cost of the "Medicare for all" plan first touted by progressive Senator Bernie Sanders. Associated Press: "The Mercatus analysis estimated the 10-year cost of "Medicare for all" from 2022 to 2031, after an initial […]
July 30, 2018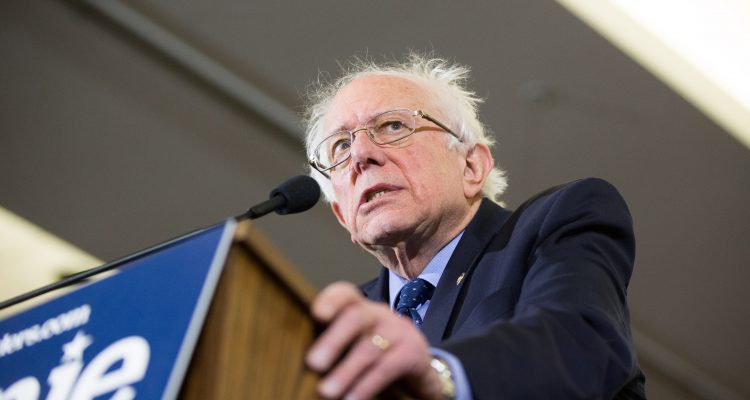 $32.6 trillion over 10 years. A new study from the Mercatus Center at George Mason University finds that is the projected cost of the "Medicare for all" plan first touted by progressive Senator Bernie Sanders.
Associated Press: "The Mercatus analysis estimated the 10-year cost of "Medicare for all" from 2022 to 2031, after an initial phase-in. Its findings are similar to those of several independent studies of Sanders' 2016 plan. Those studies found increases in federal spending over 10 years that ranged from $24.7 trillion to $34.7 trillion."
The legislation, introduced by Sanders, is co-sponsored by 16 Senate Democrats, including all of the potential 2020 hopefuls.
As the Democratic Party races to the left, advocating for this progressive program has made its way to House races across the country as well:
RealClearPolitics: "In swing districts across the country, Democratic congressional candidates have embraced Bernie Sanders' single-payer health care plan or are pushing an expanded version of Obamacare while promising universal coverage."
America Rising PAC Executive Director, Alexandra Smith, pointed out on Fox & Friends First today that progressive policies from 2020 presidential hopefuls are pushing 2018 candidates closer and closer to socialist ideologies:
Keep tabs on the Democrats. Sign up for news.
Keep tabs on the Democrats. Sign up for news.