New Jerseyans Don't Want Menendez In 2018
During his felony corruption and bribery trial, Senator Robert Menendez's dirty laundry has been aired for all New Jersey voters to see. Now a new Quinnipiac University Poll exposes how much damage the trial has done to Senator Menendez's reputation in the Garden State. The new poll finds that a whopping 59% of voters say […]
October 26, 2017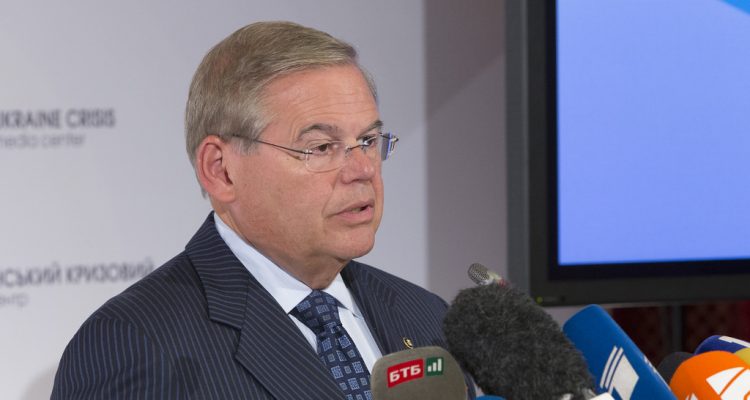 During his felony corruption and bribery trial, Senator Robert Menendez's dirty laundry has been aired for all New Jersey voters to see. Now a new Quinnipiac University Poll exposes how much damage the trial has done to Senator Menendez's reputation in the Garden State.
The new poll finds that a whopping 59% of voters say that Senator Menendez does not deserve re-election, compared with just 19% who say he does. Additionally, 49% of voters disapprove of the job Senator Menendez is doing, compared to just 31% who approve.
In addition to torpedoing Senator Menendez's career, this trial has also had collateral damage on Menendez's Democratic colleagues, most notably 2020 hopeful Cory Booker. This morning, Senator Booker took the stand as a character witness for his fellow New Jersey Senator:
"'One of the best things about politics for me the last four years is I get to work with Bob Menendez,' Booker, wearing a charcoal suit, light blue shirt and orange tie, said at the end of brief but emotional testimony… 'Some of us forget where we come from. But what I think is honorable about Bob and why he's trustworthy is not because what he's done for me, but because Bob has not forgotten where he comes from.'"
If Senator Menendez is convicted, you can be sure that the fact that Senator Booker has "strongly defended Menendez" will not be forgotten by voters.
Keep tabs on the Democrats. Sign up for news.
Keep tabs on the Democrats. Sign up for news.