New Jerseyans Want Menendez Expelled If Convicted
Last month, a Quinnipiac University poll found that just one in five New Jersey residents said that embattled Senator Robert Menendez (D-NJ) deserved to be re-elected next year. Now, a new poll takes a look at what New Jersey residents want to happen if Senator Menendez is convicted at trial, and it's not good for […]
October 5, 2017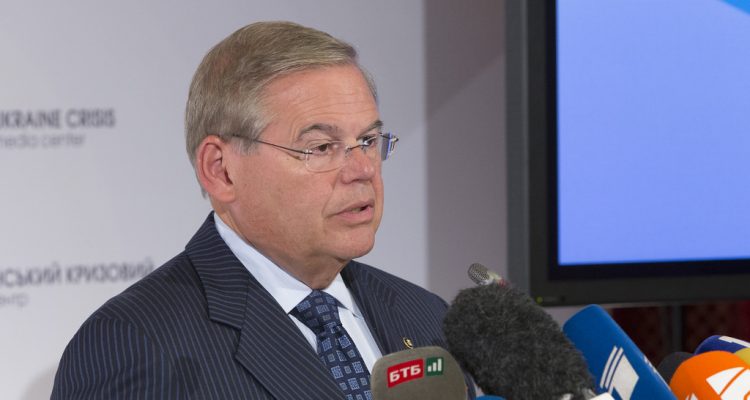 Last month, a Quinnipiac University poll found that just one in five New Jersey residents said that embattled Senator Robert Menendez (D-NJ) deserved to be re-elected next year. Now, a new poll takes a look at what New Jersey residents want to happen if Senator Menendez is convicted at trial, and it's not good for Senate Democrats. The poll found that a whopping 71% of New Jerseyans said that, if convicted, Senator Menendez should be expelled from the Senate:
"America First Policies, one of several outside groups established this year to support Trump's agenda, commissioned a poll that found 71 percent of New Jersey likely voters for the 2018 midterms said the Senate should expel Menendez if convicted. Nationwide, 75 percent of respondents agreed, according to the poll."
These findings are also in line with a Suffolk poll in September that showed an overwhelming majority of New Jersey voters think Senator Menendez should resign if convicted. This poll highlights what a tough spot Senator Menendez's corruption trial has put his Senate Democratic colleagues in. So far, Senators like Chuck Schumer, Jon Tester, and Joe Manchin have been tightlipped about what should happened to Senator Menendez if he is convicted. Yet, that question could soon be unavoidable for Senate Democrats. And as this poll shows, if they put holding a Senate seat over ethics,* they will clearly feel the wrath of angry voters.
Keep tabs on the Democrats. Sign up for news.
Keep tabs on the Democrats. Sign up for news.