The Hill: Team Clinton says there's no way Hillary's running again
With so much speculation about what Clinton said, Swisher also felt the need to weigh in. "Tweeps, simmer down," she wrote on Twitter. "While it perhaps sounded like @HillaryClinton refused to rule it out, my take is she was basically implying she wishes she were president but doesn't relish running again." Still, the discussion was welcome […]
November 4, 2018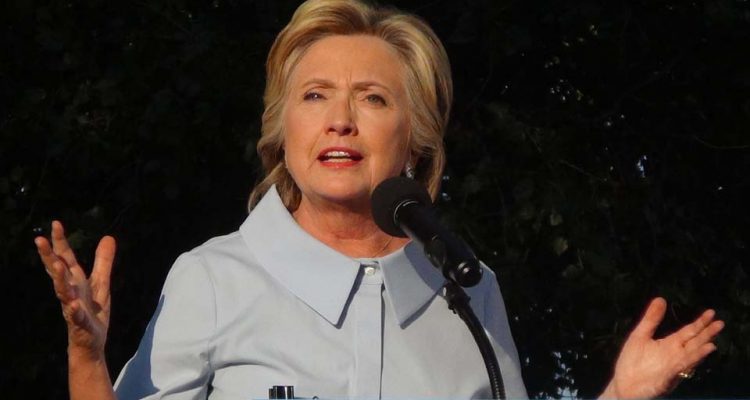 With so much speculation about what Clinton said, Swisher also felt the need to weigh in.
"Tweeps, simmer down," she wrote on Twitter. "While it perhaps sounded like @HillaryClinton refused to rule it out, my take is she was basically implying she wishes she were president but doesn't relish running again."
Still, the discussion was welcome news to Republicans who believe that they would easily coast to reelection if Clinton ran for office again.
"2020 Hillary Clinton comes with the same flaws as 2016 Hillary Clinton, but her negative qualities have only been exacerbated with time," said Alexandra Smith, executive director of America Rising PAC. "From impertinent comments about Trump voters to using the broke [Democratic National Committee] as a cash cow, she'll have even more explaining to do."
One longtime adviser maintained that Clinton is unlikely to run "and I'm not sure how I feel about it myself. Would hate for her to run and lose again."
Still, if she did decide to run, the adviser added, "My recommendation would be for it to be unlike any she (or others) has mounted before. It ought to be barebones, unscripted.
…
This is an excerpt from The Hill. For the full article click here.
Keep tabs on the Democrats. Sign up for news.
Keep tabs on the Democrats. Sign up for news.