September 24, 2018
NYT: The Evolution of Kyrsten Sinema, from Homeless Child to Senate Candidate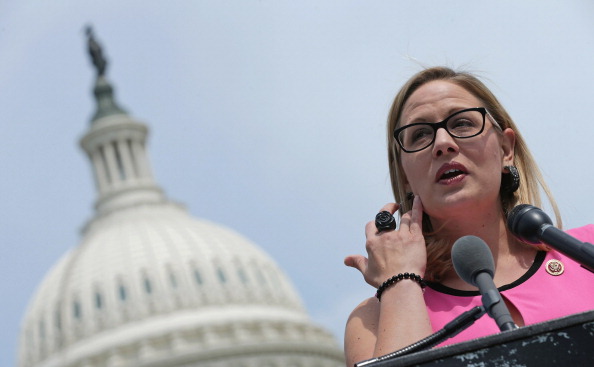 This evening, The New York Times released a piece on Kyrsten Sinema and her efforts to campaign "as an altogether different person."
A few highlights from the article:
"While she is now a three-term member of Congress, Ms. Sinema is running as much on her biography — her three years spent homeless as a child — as on any issue. She is using that personal hardship to project grit and distinguish herself from "most people in politics," as she says."
"This emphasis on her life story has had a dual effect: It has highlighted her lack of a strong political identity and it has drawn scrutiny to her story of homelessness and some contradictory elements in it."
"But with few major legislative accomplishments to her record, both Democrats and Republicans say, Ms. Sinema is largely running on a political image that she has shaped and reshaped over the years. And nothing is now more central to it now than her childhood homelessness."
"In speeches and interviews, Ms. Sinema recalls how she spent three years as a child living in a former gas station "without running water or electricity." She has highlighted that hardship as a way to distinguish herself from "most people in politics," and she would be the rare senator with personal experience of being homeless."
"But court documents reviewed by The New York Times raise questions about Ms. Sinema's descriptions of what she endured in the mid-1980s, when her mother remarried and moved the family from Arizona to Florida. And Ms. Sinema herself, as her national profile has risen, has given contradictory answers about her early life."
Read the full NYT article here.