Politico: Conservative Watchdog Seeks Senate Probe Of McCaskill Plane Use
#AirClaire is making headlines again. Politico reports this morning that the Foundation for Accountability and Civic Trust has filed a request with the Senate Ethics Committee "over her reporting of income from the private plane owned by her husband:" Conservative Watchdog Seeks Senate Probe Of McCaskill Plane Use POLITICO A conservative watchdog group on Thursday […]
June 21, 2018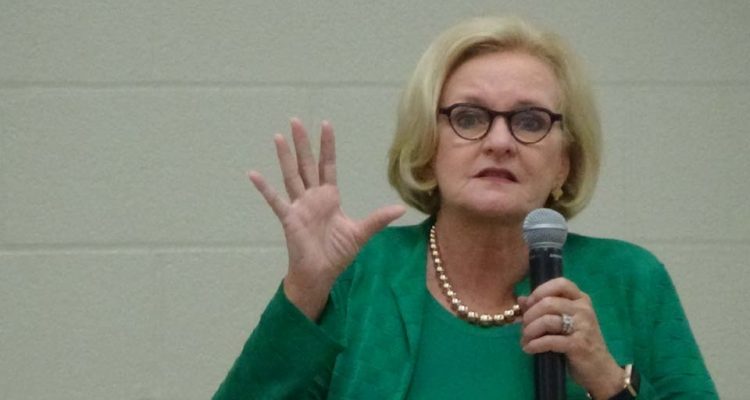 #AirClaire is making headlines again. Politico reports this morning that the Foundation for Accountability and Civic Trust has filed a request with the Senate Ethics Committee "over her reporting of income from the private plane owned by her husband:"
Conservative Watchdog Seeks Senate Probe Of McCaskill Plane Use
A conservative watchdog group on Thursday will request that the Senate Ethics Committee investigate Sen. Claire McCaskill (D-Mo.) over her reporting of income from the private plane owned by her husband.
McCaskill's use of the aircraft is drawing heavy fire from Republicans as she battles her challenger, Missouri Attorney General Josh Hawley, in one of the midterm election's most hotly contested races. The two-term Democrat confirmed last week that she had traveled by plane during part of a recent campaign tour billed as going by RV, prompting an onslaught of GOP criticism for her use of more lavish transportation.
The ethics investigation request, filed by the right-leaning Foundation for Accountability and Civic Trust, or FACT, cites McCaskill's 2017 Senate financial disclosure, which reported between $0 and $201 of income from the plane owned by her husband's company. When McCaskill's husband bought the plane in 2013, her office stated that it would be chartered for outside use in addition to primary use by his company and occasional use by the senator.
Read the full story here.
Spotted on Claire's car in the Senate parking lot….

Originally published on Missouri Rising Action
Keep tabs on the Democrats. Sign up for news.
Keep tabs on the Democrats. Sign up for news.