Private Jet Pilot Spills Details On Menendez's Jet Set Lifestyle
The jury in Senator Robert Menendez's corruption and bribery trial has already heard about his predilection for high-priced Parisian hotels. Yesterday, featured more testimony that showed Senator Menendez living a life of luxury, courtesy of his co-defendant Salomon Melgen. The most devastating testimony came from Melgen's private jet pilot Robert Nylund. According to Nylund, Senator […]
September 14, 2017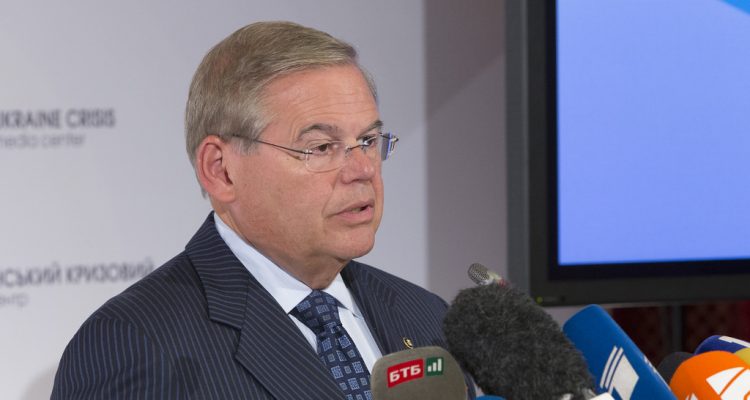 The jury in Senator Robert Menendez's corruption and bribery trial has already heard about his predilection for high-priced Parisian hotels. Yesterday, featured more testimony that showed Senator Menendez living a life of luxury, courtesy of his co-defendant Salomon Melgen.
The most devastating testimony came from Melgen's private jet pilot Robert Nylund. According to Nylund, Senator Menendez took 16 private jet flights from 2008 to 2010. Damagingly, Nyland explained how Menendez was such a regular on Melgen's private jet that the pilot knew to stock Menendez's favorite brand of water and various juices the Senator enjoyed:
"Menendez was such a common sight that the pilot made sure to request the Garden State senator's favorite beverages in a 2009 email titled 'aircraft stock,' which requested that the plane be stocked with Evian water and several different kinds of juices. 'Myself and the other pilot … figured these are items that should be on board if the Senator was on the aircraft,' Nylund, who now flies for JetBlue, told the jury."
In addition to Menendez's flights on Melgen's private jet, Melgen also paid big money to charter other private jets for Menendez to use by himself:
"In addition to jaunts on his private jet, Melgen also once forked over $8,036.02 for Menendez to charter an 8-passenger private jet from West Palm Beach to Washington DC — by his lonesome, an earlier witness testified. The 2010 Cessna flight required three legs, including two legs with no passengers to get to Menendez in West Palm Beach and then back to the airport hangar in Islip, NY, the according to witness Jeffrey Wardenaar, who arranged the flight."
During Senator Menendez's last campaign, he promoted himself as someone who has lived a "middle class life." Not many middle class lives include having a favorite brand of water to drink while you're flying on a private jet though.
Keep tabs on the Democrats. Sign up for news.
Keep tabs on the Democrats. Sign up for news.