Pro-Biden Group Accepted $100,000 Donation of Stock in Chinese Company with Ties to CCP
American Bridge, a Pro-Biden group, was gifted $100,000 of stock in a Chinese technology company that performs similar services in China that Google does in the United States.
April 15, 2020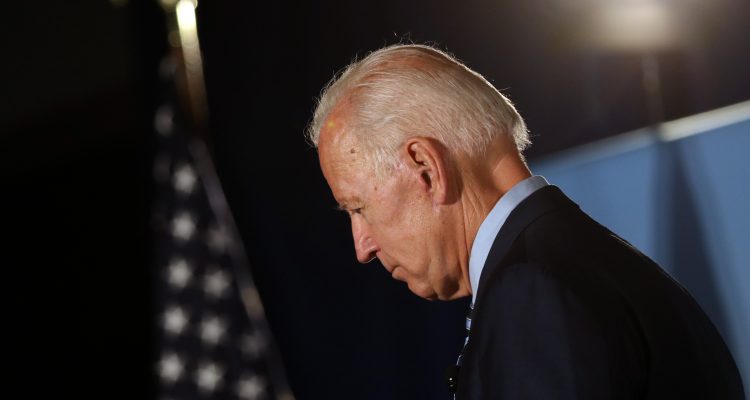 American Bridge, the Democratic opposition research group and accompanying Super PAC, was gifted $100,000 in Baidu stock from a donor in 2018. Baidu is a Chinese technology company that performs similar services in China that Google does in the United States.

Free Beacon: Major Democratic Group Received $100,000 in Chinese Government-Linked Tech Firm Stock

Baidu is closely connected to the Communist Regime and plays a role in the dissemination of information in the country, which strictly controls information flow to its citizens.

Free Beacon: "Baidu provides internet services in China similar to those that Google and Yahoo provide in the United States. The company is heavily censored and "gives priority to advertising rather than relevant search results," according to a 2006 New York Times report.


"The Chinese search engine has manipulated searches to hide the communist affiliations of powerful individuals in the country. In 2018, Reuters reported that searching "Is Jack Ma a Communist Party member?" on the Baidu search engine turned up results saying he was not. Ma, a prominent Chinese politician and the cofounder of the Alibaba Group, China's biggest online retail company, is a member of the Chinese Communist Party.


"Former U.S. officials have warned of tech companies like Baidu that have connections to the Communist regime. "Whether de facto or de jure, such giants can in some important respects or for some purposes act as arms of the state—or, more precisely, the Chinese Communist Party, to which the Chinese state apparatus is itself subordinate," Christopher Ford, the assistant secretary of state for international security and nonproliferation, has said.


"'There is no major Chinese company, whether officially state-owned or publicly traded that does not take direction at a fundamental level from the Chinese Communist Party in Beijing,' a senior Trump administration official told the Free Beacon."

American Bridge's PAC recently partnered with a pro-Biden super PAC to spend a planned $175 million in their efforts to elect Biden in November. 

Free Beacon: "Pro-Biden super PAC Unite the Country and Brock's American Bridge PAC announced Monday they will collaborate on research, polling, and ad buys against President Trump. The groups are teaming up in hopes of surpassing the Priorities USA super PAC, which is affiliated with the Democratic Party, as the largest outside group backing Biden's candidacy.


"The coalition's resources, however, could extend far beyond the $175 million benchmark the groups have publicly stated as their goal. The pro-Biden PAC's founders also started a massive dark money group that will spend tens of millions during the 2020 cycle. The new partnership may also heighten an existing rivalry between Priorities and Brock's network of groups and could ultimately divert money away from official party organs such as the cash-strapped Democratic National Committee."

Read the full Free Beacon story on the Baidu-American Bridge connection here.

Keep tabs on the Democrats. Sign up for news.
Keep tabs on the Democrats. Sign up for news.